Florida's Republican establishment may not be ready for marijuana legalization but the public is, the Justice Department drops an effort to send some First Step Act releasees back to prison, and more.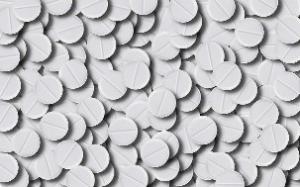 Marijuana Policy
Florida Poll Shows Strong Support for Marijuana Legalization. A new poll from Public Policy Polling has support for marijuana legalization at 59%. Two different efforts to get an initiative before the voters last year were quashed by the state Supreme Court, and the Republican-led state legislature this year passed a bill making it more difficult to finance initiatives, which Republican Gov. Ron DeSantis signed into law. Translating public support into marijuana reform is going to be more difficult than ever now.
Opioids
Major Drug Distributors Reach Agreement on $26 Billion Opioid Settlement. The three largest US pharmaceutical drug distributors -- McKesson, Cardinal Health, and AmerisourceBergen -- and drugmaker Johnson & Johnson have reached an agreement with a group of state attorneys general to pay out $26 billion to settle lawsuits related to their roles in the widespread prescribing of prescription opioids and the subsequent wave of addiction and overdose deaths. "The numerous companies that manufactured and distributed opioids across the nation did so without regard to life or even the national crisis they were helping to fuel," said New York Attorney General Letitia James, one of the attorneys general from 15 states involved in the deal. "Today, we are holding these companies accountable and infusing tens of billions of dollars into communities across the nation." Responding to that wave of addiction and overdoses, the states and the federal government have moved to restrict opioid prescribing, even though chronic pain patients have found their access to their medications more difficult.
Sentencing
US Correctional Population Drops for 12th Straight Year. The Bureau of Justice Statistics (BJS) reports that in 2019, the number of people in the US in jail or prison or on probation or parole was 6,344,000, down 65,200, or 1%, over the previous year and marking the 12th year in a row that that figure has declined. At the end of 2019, 4,357,700 people were under community supervision (probation or parole), while there were 2,086,000 people behind bars in jails or prisons. The BJS report did not discuss the types of offenses for which people were under correctional supervision, but a 2020 Prison Policy Initiative report found 190,000 doing time for drug offenses in state prisons, 157,000 in local jails, and 78,000 in the federal prison system, meaning drug prisoners account for about one-fifth of the US incarcerated population.
Justice Department Drops Appeal of First Step Act Releases. The Justice Department has dropped an effort to re-imprison four New Jersey men who were released from prison under the First Step Act's retroactive crack cocaine sentencing provision. The men had been released in November 2019 after serving more than 20 years on crack charges, but the Trump Justice Department then sought to send them back to prison. The Biden Justice Department had been under pressure from groups such as Families Against Mandatory Minimums (FAMM), which applauded the decision, saying: "We raised this case among others with the Biden transition team as an appeal that should be dropped right away. It would have been cruel and unjust it would be to send these guys back."