A new Republican bill would bar food stamp recipients from using their cards for any marijuana purchases -- even medical, a Mississippi city reaches a settlement in the death of a man hog-tied by police while under the influence of LSD, and more.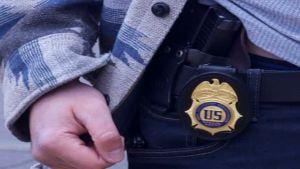 Marijuana Policy
DC Delegate Files Amendment to Allow Marijuana Use in Public Housing, Protect Legal Medical Marijuana States. Congresswoman Eleanor Holmes Norton (D-DC) on Tuesday filed an amendment to the House appropriations bill dealing with the Department of Housing and Urban Development that would prohibit the department from using its funds to enforce the prohibition on marijuana in federally assisted housing in jurisdictions where recreational marijuana is legal. A second amendment would prohibit HUD from using its funds to enforce the prohibition on medical marijuana in jurisdictions where medical marijuana is legal. Cannabis Caucus Co-Chairs Congressman Earl Blumenauer (D-OR) and Congresswoman Barbara Lee (D-CA) are cosponsors of both amendments.
"The Department of Housing and Urban Development should not be allowed to remove people from their homes or otherwise punish them for following the marijuana laws of their jurisdictions," Norton said. "More and more states are moving toward legalization of marijuana, especially of medical marijuana. It is time for HUD to follow the rest of the country and allow marijuana use in federally assisted housing in jurisdictions where it is legal. This should especially be the case for individuals living in jurisdictions that have legalized medical marijuana. Nobody should be evicted for following the law and the advice of their doctors."
Medical Marijuana
GOP Lawmakers File Bill to Block Even Medical Marijuana Marijuana Purchases by People Getting Federal Assistance. In the latest iteration of a continuing Republican push in recent legislative sessions to block people receiving Temporary Assistance for Needy Families (TANF -- the food stamp program) funds from using them to buy marijuana, Reps. Tom Rice (R-SC) and Jackie Walorski (R-IN) filed a bill Monday that would bar TANF recipients from using their benefit cards for medical marijuana purchases. Similar measures already bar the use of such cards casinos, strip clubs, and liquor stores. But activists say the bill unfairly targets the most vulnerable people and perpetuates marijuana stigmas. "Millions of Americans living with chronic, debilitating conditions rely on cannabis to manage their symptoms and significantly increase their quality of life. For millions of patients, cannabis IS a need,"said Queen Adesuyi, policy manager for the Drug Policy Alliance's Office of National Affairs. "Instead of introducing a bill to ensure that under-resourced individuals, including veterans, have access to cannabis' medical benefits, Representative Tom Rice chooses to exemplify how far reaching the drug war apparatus goes in surveilling and policing under-resourced people." It is woth noting that other Republican congressmembers have supported marijuana reform bills.
North Carolina Compassionate Care Act Wins Another Committee Vote. The Senate Finance Committee on Monday approved Senate Bill 711, the Compassionate Care Act, on a voice vote. Under the bill, patients with specified medical conditions, including cancer, epilepsy, and multiple sclerosis, would be allowed to use medical marijuana. The bill also sets up a system of taxed and regulated medical marijuana production and distribution. The bill now heads to the Senate Health Care Committee before moving toward a floor vote if successful there.
Law Enforcement
DEA Agent Arrested for Participating in Capitol Riot. A man who on January 6 was a probationary DEA agent (on the job for less than a year) has been arrested for allegedly participating in the January 6 riot at the US Capitol. Then-Agent Mark Sami Ibrahim faces federal charges of unlawfully entering the capitol building, and the Department of Justice provided photos that show him flashing his DEA badge and DEA-issued handgun during the riot. Ibrahim had submitted his resignation notice from the DEA weeks before the riot but was still an employee. The DEA clarified that he was off-duty at the time. One of Ibrahim's friends told FBI agents he went to the protest "to promote himself" as he considered launching a podcast and a cigar brand. [Editor's Note: No comment.]
Mississippi City Settles Wrongful Death Lawsuit in Case of Man Who Died After Being Restrained by Police While Under Influence of LSD. The city of Southaven announced Tuesday it had reached a settlement with the family of Troy Goode, 30, who died in police custody six years ago after flipping out on LSD after attending a Widespread Panic concert. Goode died after police hog-tied him and placed him face down on a stretcher while being transported to a hospital. A preliminary autopsy report attempted to argue that he died from a heart related issue, possibly related to LSD, but LSD has no known links to heart failure. The details of the settlement were not released.
International
Belize Marijuana Legalization Bill Introduced. Kareem Musa, the Minister of New Growth Industries, has filed a bill to legalize, tax, and regulate marijuana production and sales. The bill also has the support of the leader of the opposition party, the Honorable Shyne Barrow. Belize decriminalized possession of up to 10 grams in 2017, but there is no place to legally purchase it. This bill would change that. Belize borders Mexico, which is poised to enact marijuana legalization itself, and that could be propelling advances in the much smaller neighbor.