South Dakota's attorney general flip-flops on the validity of tribal medical marijuana cards, a Tennessee lawmaker files a bill to put marijuana ballot questions before voters next year, and more.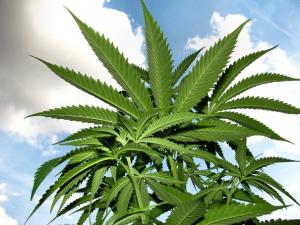 Marijuana Policy
White House to Seek Meeting with WADA on Restrictions on Athletes' Marijuana Use. In the wake of the huge blow-up over US track sensation Sha'Carri Richardson being banned from Olympic competition because of a positive drug test for marijuana, the Biden administration is reportedly seeking a meeting with the World Anti-Doping Agency (WADA) about easing the bar against marijuana use for athletes. The White House Office of National Drug Control Policy (ONDCP—the drug czar's office), which has a seat on WADA's board, is taking the lead. WADA, for its part, has made it clear that the US has long supported, indeed, even demanded, that marijuana be included on its list of prohibited drugs: "At no time since the first Prohibited List was published in 2004 has WADA received any objection from US stakeholders concerning the inclusion of cannabinoids on the Prohibited List. On the contrary, as has been reported by some media, the US has been one of the most vocal and strong advocates for including cannabinoids on the Prohibited List," a letter from Witold Banka, WADA's president, said. "The meeting minutes and written submissions received from the US over nearly two decades, in particular from [the US Anti-Doping Agency], have consistently advocated for cannabinoids to be included on the Prohibited List."
Tennessee Lawmaker Files Bill to Put Marijuana Legalization on 2022 Ballot. State Rep. Bruce Griffey (R-District 75) has filed legislation, House Bill 1634, that would put three non-binding questions regarding marijuana legalization on the 2022 ballot. One question asks about legalizing medical marijuana, a second asks about decriminalizing marijuana, and the third asks about legalizing and regulating marijuana. If the bill were to pass, the results of the ballot questions would be transmitted to the legislature, which could use them as a guide for future legislation but would not be bound by them. The bill comes after the legislature for years has refused to enact marijuana law reforms, with the only exception being a limited low-THC medical marijuana program approved in 2018 and slightly expanded this year..
Medical Marijuana
Missouri Governor Vetoes Tax Relief Bill for Medical Marijuana Businesses. Gov. Mike Parsons (R) last Friday vetoed Senate Bill 226, which, among other things, would have lifted a bar on medical marijuana companies claiming business expenses on their taxes. Parsons didn't mention the medical marijuana provision in his veto message, but instead cited a provision that would have provided tax relief to businesses that suffered losses because of public health restrictions, which he said could have "significant unintended consequences that could greatly harm localities." The bill would not have altered federal tax law, which currently does not allow for such deduction by state-legal marijuana companies, but would have reduced state tax for such companies.
South Dakota Attorney General Changes Mind About Validity of Tribal Medical Marijuana Cards. Only two days after he said state law enforcement would have to accept tribal-issued medical marijuana cards regardless of the cardholder's tribal status, putting him at odds with the Highway Patrol, Attorney General Jason Ravnsborg has changed his mind. In a statement last Friday, his office said: "Contrary to current media reports, the Attorney General's Office agrees with the South Dakota Highway Patrol's framework for implementation of Initiated Measure 26," and people with tribal medical cards who are not tribe members are still subject to arrest for marijuana possession. A word to all non-tribal medical marijuana cardholders: Obey all traffic laws.
International
Ukraine Ruling Party to Support Medical Marijuana Legalization. The ruling Servant of the People Party, which holds an overwhelming majority in the Ukrainian parliament, is set to debate a bill to legalize medical marijuana on Tuesday. "It seems that colleagues from other factions support it. Our faction will support, not unanimously, it is obvious: there are those who are against it," First Deputy Head of the Servant of the People faction Oleksandr Korniyenko said. "But I think we will give 200 votes," said. The parliament has 348 members. The members are meeting in a special session called by President Volodymyr Zelensky.