A major federal operation in Georgia sweeps up three prison guards, three Virgin Island cops are in hot water after a planeload of cocaine got caught in Miami, and more.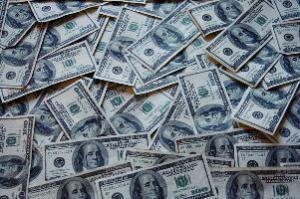 In Miami,
three current and former US Virgin Islands police officers were arrested last Tuesday
after one of them landed in a charter plane loaded with 700 pounds of cocaine. Officer Shakim Mike was aboard the plane and faces drug trafficking conspiracy charges. Officers Teshawn Adams Jakelah Adolphine have also been detained and charged with one count each of attempting to possess with intent to distribute a controlled substance.
In Waycross, Georgia, three state prison guards were arrested last Wednesday as part of a federal investigation into methamphetamine and fentanyl trafficking that led to 48 overall indictments. Idalis Qua Dazia Harrell, 24, a guard at Coffee County Correctional Facility, was charged drug trafficking and possession with intent to distribute marijuana; Jessica Azaelae Burnett, 41, a senior guard at Coffee County Correctional Facility, was charged with drug trafficking and unlawful use of a communication facility; and Ebony Desiree Smith, 24, a guard at Wheeler State Prison, was charged with drug trafficking. Dubbed Operation Sandy Bottom, the investigation targeted a subset of the Gangster Disciples.
In Angola, Louisiana, a state prison guard cadet was arrested last Friday after being caught with a load of contraband when another guard reported she had a "suspicious demeanor" upon entering the prison in a state vehicle. Aaronecia Smith, 22, got caught with 25 ecstasy pills, 2.96 ounces of tobacco, 8.04 ounces of methamphetamine/fentanyl, 7 grams of heroin, 3.93 pounds of marijuana, 25 cellphones, one Wi-Fi hotspot, 23 USB cords, 20 charging blocks, 25 packs of cigarette rolling papers, five lighters, two pairs of sweatpants, one pack of hair ties and one hair bonnet. She is facing "numerous drug counts."