New Jersey's governor and legislative leaders are at odds over punishing young marijuana offenders, a battle over what legalization will look like is shaping up in New York, and more.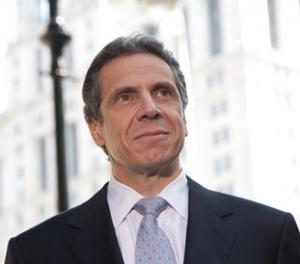 Marijuana Policy
New Jersey Marijuana Legalization in Legislative Limbo. Efforts to move forward with implementing marijuana legalization after voters approved it in November collapsed on Monday. Personal possession of marijuana became legal on January 1, but this legislation is needed to set up a regulated legal marijuana market. The bill that would have done that, A-21, has now been pulled. The major bone of contention is how to punish teenagers caught with pot.
New York Governor Vows (Again) to Legalize Marijuana. Gov. Andrew Cuomo vowed on Monday that New York will legalize marijuana. "We will legalize adult-use recreational cannabis, joining 15 states that have already done so," he tweeted on Monday. Doing so would "raise revenue and end the failed prohibition of this product that has left so many communities of color over-policed and over-incarcerated," he added. The comments come after he unveiled a new proposal to legalize it last week.
New York Drug Reform Advocates Say Marijuana Legalization Must Include Restitution. As the legislature prepares to grapple with marijuana legalization, drug reform advocates are warning that any legislation must include funds dedicated to communities most adversely impacted by the war on drugs. "Directing resources to the neighborhoods and the communities that were within the eye of the target of the drug war for so long" is absolutely essential said Melissa Moore, state director for the Drug Policy Alliance. "Those same communities, because of structural inequities, are facing layer upon layer of additional crisis from COVID-19 deaths and job losses and business closures that are hitting even harder than everywhere else in the state," she said.
North Dakota Activists Submit Petition for 2022 Marijuana Legalization Initiative. Marijuana legalization supporters have taken the first step toward putting an initiative on the ballot in 2022. They submitted a petition for a marijuana legalization constitutional amendment to Secretary of State Al Jaeger (R) on Monday. The same group circulated the same initiative last year, but came up shy on signatures as the coronavirus effectively shut down their efforts.