A bipartisan marijuana legalization bill gets filed in Pennsylvania, a medical marijuana bill wins approval in the Alabama Senate, and more.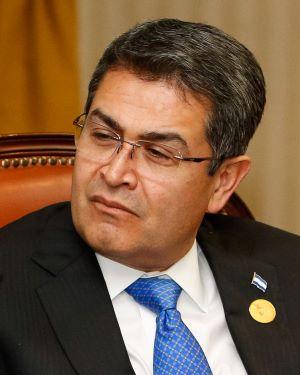 Marijuana Policy
New Mexico Marijuana Legalization Bill Heads for House Floor Vote. A marijuana legalization bill, HB 12, is now headed for a House floor vote after passing the House Taxation and Revenue Committee on an 8-4 vote. The bill has been amended to remove some specific tax revenue designations for medical marijuana patients and for communities disparately affected by drug prohibition. The amended bill also removes fines for juveniles, adjusts tax rates on marijuana sales, strengthens employers' rights to have a drug-free environment, and delays the start date for a legal marijuana market.
Pennsylvania Marijuana Legalization Bill Filed with Bipartisan Support. State Senators Dan Laughlin (R-Erie) and Sharif Street (D-Philadelphia) filed a marijuana legalization bill Wednesday. In a statement Senator Laughlin wrote, "While my colleague Senator Street and I come from different political parties, we see a bipartisan way forward on marijuana legalization that is premised on safety and social equity, said Senator Laughlin. As the marijuana movement reaches Pennsylvania, legalization must be done the right way. This bill ensures a legalized market in the Commonwealth is implemented safely and responsibly, with a thoughtful approach that provides opportunities to medical and recreational consumers, farmers, and small, medium and minority-owned businesses." The bill is not yet available on the legislative web site.
Medical Marijuana
Alabama Senate Approves Medical Marijuana Bill. The state Senate approved a medical marijuana bill, SB 46, Wednesday and sent it to the House for approval there. The bill would allow patients with specified medical conditions to receive marijuana with a physician's approval.
Missouri Bill Would Protect Patients' Privacy, Gun Rights. Rep. Nick Schroer (R-O'Fallon) has filed HB 501, which would make disclosing patient information to the federal government a criminal offense. "I just want to make sure that we're protecting our Second Amendment rights and law abiding citizens who may have medical marijuana, but then they also have a weapon in their house to defend their family when necessary, Schroer said during his testimony on the bill in committee Wednesday. While the measure won support on the committee, no vote was taken.
Psychedelics
Missouri Bill Would Add Some Psychedelics to State's Right to Try Law. Rep. Michael Davis (R-Kansas City) has filed a bill, HB 1176 that would allow state residents with debilitating, life-threatening or terminal illnesses to use drugs such as MDMA, psilocybin, LSD, and DMT. The bill would build on a 2014 state right to try law that lets patients with terminal illnesses have access to investigational drugs not yet approved by the Food and Drug Administration.
Foreign Policy
Honduran President Warns US That Allegations He Is Involved with Drug Trafficking Could Hurt Anti-Drug Ties with Washington. Honduran President Juan Orlando Hernandez said Wednesday that US prosecutors' allegations that he is involved with drug trafficking could affect his country's cooperation with Washington to fight drug trafficking. In a federal court filing February 4, prosecutors in New York City accused Hernandez of using Honduran law enforcement and military officials to protect traffickers, and that he took a million-dollar bribe from former Mexican Sinaloa Cartel head Joaquin "El Chapo" Guzman.