A sticky-fingered Michigan detective finally faces justice, a Minnesota narcotics officer gets nailed for driving doped up, and more. Let's get to it: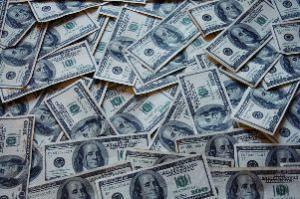 In Hazel Park, Michigan,
a former Hazel Park police detective was arrested last Wednesday
for allegedly embezzling more than $68,000 in seized drug money. Sean Boucher, 45, is accused of filching the funds between 2013 and 2017. He was suspended from the department in 2017 and resigned shortly thereafter. He is now finally being charged with conducting a criminal enterprise, embezzlement between $50,000 and $100,000, and five counts of embezzlement of more than $50 as a public official.
In Pelham, Georgia, a state prison guard was arrested last Thursday after coworkers detected a strong odor of marijuana as she attempted to enter the facility. Officer Kimbrya Almond then consented to a search, which revealed marijuana, rolling papers, pajamas, and a package of gummi bears with an odor of alcohol. She was then arrested by the Mitchell County Sheriff's Office.
In Lyons, New York, a Wayne County Jail guard was arrested last Thursday for allegedly peddling drugs to prisoners. Guard Seth Welch, 26, went down after an internal investigation at the jail, and now faces charges of first-degree promoting prison contraband and second-degree receiving reward for official misconduct, as well as misdemeanor counts of second-degree promoting prison contraband, official misconduct, and fourth-degree criminal sale of marijuana.
In Farmington, Missouri, a former Desloges police officer was arrested last Thursday on multiple drug charges. George Bradley "Brad" Judge Jr., 49, had been the subject of in investigation by a state drug task force and the FBI and resigned from the force after his home was raided in October. During the raid, police found more than 30 grams of methamphetamine, as well as heroin, hydrocodone, oxycodone, methadone, morphine, alprazolam, diazepam, clonazepam, lorazepam, tramadol, chlordiazepoxide, and zolpidem. Some pills were in prescription bottles with other people's names on them. A total of 14 counts of possession of a controlled substance and one count of second-degree trafficking drugs were included in the charging documents.
In Fergus Falls, Minnesota, an Ottertail County police narcotics investigator was arrested Monday after he got caught driving his squad car while under the influence of fentanyl. Sheriff's Deputy Kelly Blackman, 43, was on the job when he engaged in a pursuit with a fugitive, who eventually crashed into another car, killing an elderly couple. Blackman refused to submit a voluntary blood sample, but one was eventually taken, and it came back positive for fentanyl. He now faces one count of fourth-degree DWI and one count of public officer misconduct. And some cases he was involved in are now being looked at anew after an investigation showed he did not log some seized drug paraphernalia into evidence.