Yet another Baltimore cop heads to prison in the Gun Trace Task Force scandal, a small-town Maine cop gets popped peddling pills to a female high school student, and more. Let's get to it: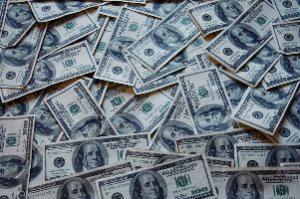 In Jeffersonville, Georgia,
a former Twiggs County sheriff's deputy was arrested February 2
for stealing more than $1,500 in cash being held as evidence in a drug case. William "Chip" Samuel Stokes, 51, a major in the sheriff's office until he was fired February 1, allegedly made off with money seized in a December traffic stop after it went missing from the evidence room. He is charged with theft and violating his oath of office.
In Harrington, Maine, a former Calais police officer was arrested last Friday for allegedly giving drugs to a teenage girl near a local high school. Jeffrey Bishop, 53, went down after a basketball coach found hydrocodone pills and three bags of fentanyl powder on a 17-year-old female student. Bishop was arrested days later and is charged with five separate drug-related offenses. He resigned two days before he was arrested and at last report was being held at the Aroostook County jail with bail set at $30,000 cash.
In Lincoln, Nebraska, a Lincoln Correctional Center guard was arrested last Friday after getting caught delivering marijuana to an inmate. Officer Xavier Palomares, 24, allegedly conveyed the weed into the prison on the promise of being paid $1,000. He's charged with one felony count: unlawful conveyance of an article to an inmate.
In Baltimore, a former Baltimore police officer was sentenced Monday to 14 months in federal prison for lying to federal agents about his role in a broad-ranging scandal where numerous officers have been arrested and convicted for selling cocaine seized by the police department. Former detective Ivo Louvado, 47, participated in a drug bust where 44 kilos of cocaine were seized, but only 41 turned into evidence. The rest was sold by police informants on the black market. He pleaded guilty to intentionally misleading a federal agent.