The Old Dominion is set to notch a pair of marijuana firsts after both chambers of the state legislature approved marijuana legalization bills last Friday. While the bills, HB 2312and SB 1406 have minor differences that still have to be worked out in conference committee and while Gov. Ralph Northam (D) has yet to sign the bills into law, Virginia is now poised to be the first state to legalize marijuana in 2021 and the first state in the Old South to do so.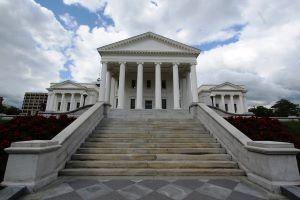 Lawmakers need to move fast, though: The legislature is scheduled to adjourn on Thursday.
The pair of bills would legalize the possession of up to an ounce of marijuana by persons 21 and over and would allow for the personal cultivation of up to four plants -- two mature and two immature. Possession of more than an ounce would merit only a $25 fine, unless it is more than five pounds, which could result in a prison sentence of up to 10 years.
The legislation also provides for the automatic expungement of certain past marijuana-related offenses and sets up a regulatory framework for legal marijuana commerce. The bills also mandate that some marijuana tax revenues go to pre-kindergarten programs for at-risk youth and public health programs.
The passage of the bills was hailed by marijuana policy reform groups, who had worked with legislators to push them forward.
"Virginia appears poised to join 15 other states that have adopted sensible laws that legalize and regulate marijuana for adults," Steve Hawkins, executive director of the Marijuana Policy Project (MPP) said in a press release. "MPP is proud to have played an important role in all three states where the House and Senate have voted to legalize cannabis, in Vermont, Illinois, and now, Virginia."
"Virginians have been clear in their support for this issue and Governor Northam agrees, it is time to legalize the responsible use of cannabis by adults in the Commonwealth," National Organization for the Reform of Marijuana Laws (NORML) Development Director Jenn Michelle Pedini said in a statement last Friday. "And while today's historic votes seek to put this majority public opinion into practice, there still remains much work to be done by NORML and others to ensure that Virginia gets it right and implements legislation that is expeditious and just."
So far, 15 states and the District of Columbia have legalized marijuana. Virginia is set to become the 16th state. And while marijuana legalization bills have been filed in a number of states, there are at least four more -- Connecticut, New Mexico, New York, and Rhode Island -- that are particularly well-positioned to get it done this year as well.