Another massive settlement resulting from Purdue Pharma's aggressive marketing of OxyContin, a Maryland marijuana legalization bill gets filed with support from the leadership, South Dakota lawmakers begin working to implement their marijuana legalization initiative, and more.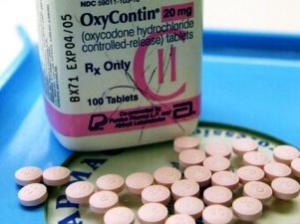 Marijuana Policy
Idaho Senate Passes Constitutional Amendment to Ban Marijuana Legalization.The state Senate on Wednesday approved a constitutional amendment that would make it impossible for voters or legislators to legalize marijuana -- or any other drug not approved by the federal Food and Drug Administration. The measure, Senate Joint Resolution 101, now heads to the House, where it must be approved by a two-thirds majority. If it passes the House, it would then have to be approved by a simple majority of voters in the November 2022 election.
Maryland Senate President Cosponsors Marijuana Legalization Bill. Senate Majority Leader Nancy King (D) is cosponsoring a marijuana bill, Senate Bill 708, that was introduced this week. Senate Finance Committee Vice-Chair Brian J. Feldman (D) is the lead sponsor, and he has several other powerful cosponsors, including Budget and Taxation Chair Guy J. Guzzone (D), Judicial Proceedings Committee Chair William C. Smith Jr (D), Vice-Chair Jeffrey D. Waldstreicher (D) and Senate President Bill Ferguson (D). The bill would tax and regulate marijuana sales, but also include several social equity provisions.
Oregon Marijuana Social Equity Bill Filed. A coalition of legislators has filed House Bill 3112, which is also backed by numerous marijuana companies, the NuLeaf Project, the Oregon Cannabis Association, the Oregon Retailers of Cannabis Association, the City of Portland, Urban League, and law students from Willamette University. The bill would use marijuana tax revenues to invest in communities adversely affected by decades of marijuana prohibition. The bill includes automatic expungement of past marijuana convictions, direct investment in marijuana businesses owned by minorities and people with marijuana convictions, and equity licenses with reduced fees and modified requirements for those communities.
South Dakota Lawmakers Take Up Bill to Implement Voter-Approved Marijuana Legalization. A bill designed to implement taxed and regulated marijuana commerce, House Bill 1225, was filed Wednesday. Titled "An Act to establish provisions concerning the sale of adult-use retail marijuana," the bill contains 72 separate sections addressing a wide range of rules and regulations related to recreational marijuana. Also, a bipartisan group of legislators has formed a Cannabis Caucus to study issues around managing legalization. Meanwhile, a legal challenge to the constitutionality of the voter-approved marijuana legalization initiative backed by Governor Kristi Noem (R) remains pending.
Medical Marijuana
Mississippi Medical Marijuana Bill Moves. The Senate Finance Committee has approved Senate Bill 2765, which would make medical marijuana available to people with specified debilitating and chronic diseases. Last November, voters approved a broader medical marijuana initiative, but it is being challenged in court. The bill sponsor says if the court strikes down the initiative, there will be a bill ready to replace it.
Heroin and Prescription Opioids
Big Pharma Consulting Company Agrees to Pay $573 Million for Role in "Turbocharging" Prescription Opioid Sales, McKinsey & Company, a high-end consulting firm for big corporations, including major pharmaceutical companies, has agreed to pay $573 million to settle lawsuits that charged it with "turbocharging" the sale of prescription opioids. Attorneys general in 47 states, five US territories, and the District of Columbia sued the firm, unearthing documents showing how McKinsey worked to drive up the sales of Purdue Pharma's OxyContin -- even after Purdue pleaded guilty to federal charges of misleading doctors and regulators about OxyContin's risks.
Psychedelics
Cambridge Becomes Second Massachusetts City to Move to Decriminalize Psychedelics. The Cambridge city council voted Wednesday to decriminalize a broad range of psychedelics, following in the footsteps of Somerville, which passed a similar measure last month. The Cambridge resolution called for making enforcement of laws against the use and possession the city's lowest law enforcement priority, and it calls on police to stop arresting people for possessing or using any illicit drugs.