A bad batch of synthetic cannabinoids is sickening people in Florida, Chicago is handing out fentanyl test strips in a bid to bring down record overdose numbers, and more.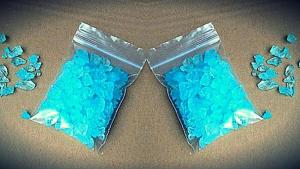 Marijuana Policy
UFCW Gains Another Victory in Marijuana Industry Unionization Drive. An ongoing drive by the United Food and Commercial Workers (UFCW) gained another victory this week as 70 employees of the four-store Sweet Flower Cannabis chain in Southern California voted to join the union. The chain just got a license for a fifth shop in Culver City, and staff there will also be able to join the union under a labor peace agreement. The UFCW has won several other unionization votes in California this year, as well as at pot businesses in Illinois, Massachusetts, New Jersey, and New York. The union represents about 10,000 workers in the industry. The Teamsters are also active in unionizing the industry, winning victories in California and Illinois.
Methamphetamine
Senate Passes Grassley, Feinstein Methamphetamine Bill. The Senate on Monday passed the Methamphetamine Response Act of 2021 (S. 854), legislation introduced by Senators Dianne Feinstein (D-CA) and Chuck Grassley (R-IA). The bill designates methamphetamine as an emerging drug threat and directs the Office of National Drug Control Policy (ONDCP -- the drug czar's office) to implement a plan to address the rising use of methamphetamine. The bill "requires ONDCP to develop, implement and make public, within 90 days of enactment, a national emerging threats response plan that is specific to methamphetamine." The same bill passed the Senate last year but failed to move in the House.
Synthetic Cannabinoids
Severe Bleeding From 'Spice' Synthetic Cannabinoid Leaves 35 Hospitalized in Florida. At least 35 people in the Tampa Bay area have recently been hospitalized with severe bleeding after ingesting the synthetic cannabinoid "Spice," the state's poison control center reported. Victims have reported bruising, nosebleeds, bleeding gums, vomiting blood, blood in urine and stool, and heavy menstrual bleeding -- symptoms associated with a condition known as coagulopathy, where the blood's ability to clot is impaired.
The exact cause of the bleeding was not stated. According to the National Institute on Drug Abuse, "...chemicals [in synthetic marijuana] are often being changed as the makers of spice often alter them to avoid drug laws, which have to target certain chemicals." Similar reactions in a 2018 incident involving Spice were attributed to the chemical brodifacoum having been added.
Florida has not legalized marijuana and allows only limited access to medical marijuana.
Harm Reduction
Chicago Now Passing Out Free Fentanyl Test Strips. With fentanyl now linked to most opioid overdose deaths in the city, the Chicago Department of Health has begun offering free fentanyl test strips to the public. The program first began in October, and so far, more than 7,000 strips have been distributed, mostly through harm reduction organizations. The Cook County Department of Public Health is also distributing fentanyl test strips in the city and its suburbs. Cook County registered a record number of opioid-related deaths in 2020.