SAMHSA announces historic harm reduction grants, South Dakota marijuana legalization campaigners say their signature-gathering campaign is going well, Michigan's governor signs a bill easing burdens on medical marijuana growers, and more.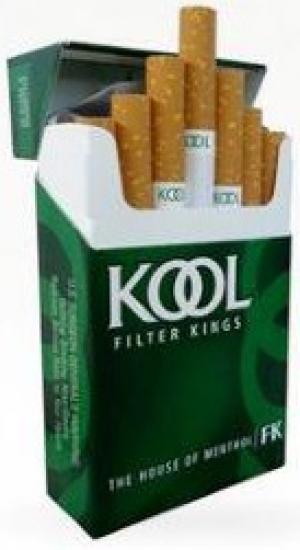 Marijuana Policy
South Dakota Legalization Campaign Has Collected 15,000 Signatures for 2022 Initiative. South Dakotans for Better Marijuana Laws (SDBML), the campaign that has worked since 2019 to legalize recreational and medical cannabis in the state, announced Thursday that it has collected over 15,000 signatures for its proposed 2022 recreational cannabis legalization initiative. A 2022 initiated measure requires 16,961 valid signatures from registered South Dakota voters to qualify for the November 2022 ballot. The campaign says its goal is to gather 25,000 raw voter signatures. It has until May 3, 2022 to get them. The same group sponsored last year's Amendment A legalization initiative, which was recently ruled unconstitutional by the state Supreme Court. "In light of the extremely flawed Amendment A ruling, we hope that the South Dakota legislature will enact a cannabis legalization law in the upcoming session. But if that does not occur, we will give South Dakota voters the opportunity to approve legalization at the next election. We will not stop working until the will of the people is respected," said campaign spokesman Matthew Schweich.
Medical Marijuana
Michigan Governor Signs Bill to Aid Medical Marijuana Growers. Gov. Gretchen Whitmer (D) has signed into law House Bill 4921, which amends the Michigan Medical Marijuana Licensing Act so that licensed growers only have to submit financial statements to regulators every three years instead of every year, as has been the case. Whitmer said the bill will make financial reporting easier for growers.
Harm Reduction
SAMHSA Announces Unprecedented $30 Million Harm Reduction Grant Funding Opportunity to Help Address the Nation's Substance Use and Overdose Epidemic. The Substance Abuse and Mental Health Services Administration (SAMHSA) is now accepting applications for the first-ever SAMHSA Harm Reduction grant program and expects to issue $30 million in grant awards. This funding, authorized by the American Rescue Plan, will help increase access to a range of community harm reduction services and support harm reduction service providers as they work to help prevent overdose deaths and reduce health risks often associated with drug use.
SAMHSA will accept applications from State, local, Tribal, and territorial governments, Tribal organizations, nonprofit community-based organizations, and primary and behavioral health organizations. Providing funding and support for innovative harm reduction services is in line with the Biden-Harris Administration's ongoing efforts to address the overdose epidemic, and is a key pillar for the first time in the multi-faceted Health and Human Services' overdose prevention strategy announced in October.
This funding allows organizations to expand their community-based overdose prevention programs in a variety of ways, including distributing overdose-reversal medications and fentanyl test strips, providing overdose education and counseling, and managing or expanding syringe services programs, which help control the spread of infectious diseases like HIV and hepatitis C. To apply to this grant funding opportunity, click here.
Los Angeles Times Editorial Board Endorses Safe Injection Sites. Under the headline "New York City is saving people from drug overdose deaths. Why can't California?" the editorial board of the Los Angeles Times endorsed safe injection sites as an overdose prevention measure and called on the Biden administration to clarify that it supports the harm reduction measure: "The Biden administration could also help by giving a clear statement that it supports states taking action to curb drug overdoses and that it won't move to shut down the overdose prevention centers in New York City or anywhere else. That's really the only rational and humane course of action in the face of a plague of preventable deaths."
Washington State Senator Files Bill to Specify That Fentanyl Testing Equipment is not Drug Paraphernalia. State Sen. Jim Honeyford (R-Sunnyside) has filed a bill, Senate Bill 5509, that would exempt fentanyl testing equipment from being defined as drug paraphernalia. State law currently defines paraphernalia as "testing equipment used, intended for use, or designed for use in identifying or in analyzing the strength, effectiveness, or purity of a controlled substance." But public health agencies and needle exchange programs are already distributing fentanyl test kits. This bill would align the law with reality. Honeyford should not be mistaken for a drug reformer; he is also planning to file a bill enabling prosecutors to charge people with murder if they sell drugs that result in a fatal overdose.
International
New Zealand to Ban Cigarettes by Constantly Rising Smoking Age. The country aims to eliminate cigarette smoking by raising the legal age for smoking, currently set at 18, by one year each year beginning in 2027. That means people born after 2009 will never be able to legally purchase cigarettes. New Zealand already boasts the world's highest cigarette prices at $24 a pack and is also planning to reduce nicotine levels in cigarettes and cut back on the number of tobacco retailers. The plan does not have universal support, though. MP Karen Chour, of the libertarian-leaning Act Party, said the move would lead to a black market. "Prohibition has never worked -- in any time or place -- and it always has unintended consequences," she said.