An effort to force the DEA to reconsider the Schedule I status of marijuana has been shot down by the 9th Circuit, an Ohio marijuana legalization campaign gets the go-ahead to start signature gathering, and more.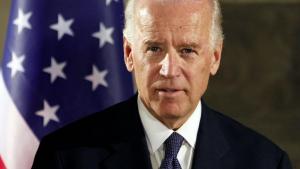 Marijuana Policy
Ohio Marijuana Legalization Initiative Campaign Gets Okay to Start Signature Gathering. A marijuana legalization initiative sponsored by the Coalition to Regulate Marijuana Like Alcohol was approved for signature gathering Monday by the Ohio Ballot Board. The board determined that the initiative indeed addresses a single issue -- marijuana legalization -- and can proceed. Backers must now come up with 132,887 valid voter signatures to put the proposal before the legislature. If the legislature refuses to act, rejects the proposal, or amend it within four months, backers could then collect another 132,887 valid voter signatures to put the issue directly before the voters in 2022.
Medical Marijuana
US 9th Circuit Rejects Bid to Make Feds Rethink Stance on Medical Marijuana. The US 9th Circuit Court of Appeals in San Francisco on Monday refused to make the federal government reconsider its decades-old position that marijuana is a dangerous drug with no accepted medical use. The ruling came in a case brought by medical marijuana researcher Dr. Suzanne Sisley and three veterans who claim harm from marijuana being classified as a Schedule I drug. The plaintiffs asked the court to force the DEA to revisit its stance, with plaintiff's attorney calling the DEA's stance "a relic of a bygone era." In their 16-page opinion Monday, a three-judge panel rejected the petition, finding Sisley and her co-petitioners failed to exhaust other avenues of relief that they could have pursued before coming to court.
Criminal Justice
President Biden Considering Commuting Sentences of Some Drug Offenders. In a bid to avoid forcing drug offenders released to home confinement because of the coronavirus pandemic back to prison after the emergency ends, President Biden is considering commuting their sentences by using his clemency powers. The proposal is aimed at nonviolent drug offenders with fewer than four years left on their sentences. Those with longer sentences or who committed other types of crimes would be out of luck. Normally, federal prisoners are only eligible for home confinement in the final six months of their sentences, and as many as 2,000 who were sent home are outside that limit and subject to being returned to prison when the COVID emergency ends (although thanks to recalcitrant Americans, that end date seems to be constantly receding). A Trump-era Justice Department memo concluded that once the emergency ends, legal authority to keep inmates in home confinement would "evaporate," but inmates advocates and some Democratic lawmakers are urging the administration to reject that memo and come up with a rationale to extend home confinements.