A Philadelphia site injection site that was blocked by a federal appeals court is asking the Supreme Court to take up the case, a third marijuana legalization initiative campaign emerges in Missouri, and more.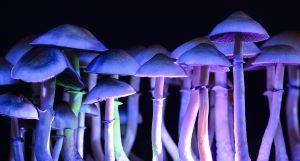 Marijuana Policy
Missouri Sees Third Marijuana Legalization Initiative Campaign Emerge. And then there were three. A group calling itself Legal Missouri 2022 filed a marijuana legalization initiative proposal last week that would allow people 21 and over to purchase at least three ounces of marijuana, tax sales at 6% with an additional local option of up to 3%, and allow people to grow up to six mature and six immature plants, but only after registering with the state. Another group, Fair Access Missouri, is pushing a number of initiatives, including several that would set up a system of legalized marijuana sales, but none of those proposals have yet passed muster for the secretary of state's office. Yet another group, New Approach Missouri, is also working on a 2022 initiative after their 2020 effort was thwarted by coronavirus restrictions during signature gathering. To qualify for the 2022 ballot, initiatives will have to get 171,592 valid voter signatures by early July 2022.
Medical Marijuana
Texas Medical Marijuana Expansion Goes into Effect This Week. A law approved by the legislature earlier this year that expands the use of medical marijuana in the state goes into effect on Wednesday. The expansion will now allow veterans who suffer from PTSD, cancer patients, and people suffering other specified medical conditions to join the list of qualifying conditions. The new law also raises the dosage limit of THC from .5% to 1%.
Psychedelics
California Psychedelic Decriminalization Bill Held Over for Next Year. The bill to decriminalize the possession of a number of psychedelics in the state, Senate Bill 519, is being held over to next year after stalling in the Assembly. In a statement last Thursday, bill sponsor state Senator Scott Wiener (D-San Francisco) announced the bill will be shelved even though the "groundbreaking legislation moved significantly farther than anticipated." More time is needed to "lay educational groundwork with members and the public to ensure the bill's success" and that the delay will allow supporters to "capitalize on the momentum from this year while building support in the Assembly for next year."
Harm Reduction
Philadelphia Safe Injection Site Proponents Appeal to Supreme Court After Lower Court Ruling Halted Their Project. Safehouse, the group that was set to open a safe injection site in Philadelphia before being blocked last year by a federal court ruling, has filed a petition with the US Supreme Court asking it to take up the case. In the earlier case, the Trump administration sided strongly with federal prosecutors to block the site from opening; now the question is what stance the Biden administration will take. The administration has broadly embraced harm reduction, but President Biden has yet to weigh in on safe injection sites. In what could be a precedent-setting case that could steer policy for years, Safehouse is taking a significant risk by going before a very conservative Supreme court. Having the administration on its side could only help its prospects.