An Oregon cop ODs on dope he stole from the evidence locker and causes a multiple car crash, and more. Let's get to it: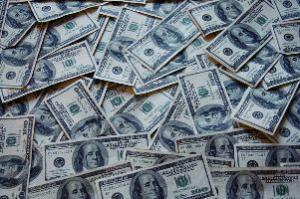 In Medford, Oregon,
a former Klamath Falls police officer pleaded guilty Tuesday
to stealing methamphetamine and fentanyl from the departmental evidence room. Former Officer Dwayne Reif, 28, went down after he overdosed in his police vehicle on fentanyl that he removed from the evidence room using an unauthorized key. When he overdosed, his police car jumped the median and travelled into oncoming traffic, causing a multi-vehicle accident. After his overdose, police searched his work locker and found a hidden evidence bag containing meth. He pleaded guilty to possession of a controlled substance by misrepresentation, fraud, forgery, deception, or subterfuge.
In Little Rock, Arkansas, a DEA agent pleaded guilty last Wednesday to accepting bribes from a drug traffickers to help him continue to distribute cocaine, heroin, and other drugs. Agent Nathan Koen, 45, had previously busted the trafficker, but then turned him into an informant, and the trafficker quickly resumed his business, only now with Koen's help. He went down after FBI agents watched him accept a $9,000 cash bribe in a Las Vegas casino bathroom. He copped to one count of bribery of a public official and is looking at up to 15 years in prison.
In New Orleans, a former DEA agent was sentenced August 12 to more than 13 years in federal prison for stealing money from suspects, falsifying government records and committing perjury during a federal trial. Former Agent Chad Scott "broke every rule in the book," prosecutors charged. Scott, 53, was found guilty at successive trials of a long list of corruption counts. The charges stemmed from an expansive federal investigation into misconduct claims that had surrounded Scott for much of his 17-year career, even as he racked up headline-grabbing drug busts between Baton Rouge and New Orleans.