An Ohio effort to legalize marijuana cleared an initiial hurdle last Friday, Wyoming marijuana legalization and medical marijuana advocates will begin signature gathering next month, and more.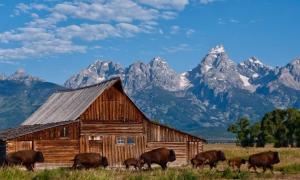 Marijuana Policy
Ohio Attorney General Okays Marijuana Legalization Measure's Summary Language. State Attorney General Dave Yost (R) last Friday certified summary language for a proposed marijuana legalization initiative that would direct the state legislature to take up the issue and ultimately present the issue directly to voters if the legislature rejects or refuses to act on legalization. Now, the measure goes before the Ohio Ballot Board, which will determine whether it contains a single law, a requirement for state ballot initiatives. If it gets past the Ballot Board, signature gathering could then begin. Supporters would need 132,887 valid voter signatures from voters in at least half of the state's 88 counties. If signature gathering goals are met, the legislature would have four months to approve legalization. If it fails to do so, supporters could then collect another 132,887 signatures to place the proposal before Ohio voters during the next election.
Wyoming Marijuana Legalization, Medical Marijuana Initiatives Signature Gathering to Begin Next Month. After the state attorney general's office last week approved the wording of proposed marijuana legalization and medical marijuana initiatives, supporters are gearing up to begin signature gathering next month. "We'll be hitting events, going door to door. We intend to get it all wrapped up by February," Wyoming NORML Executive Director Bennett Sondeno said. Wyoming's signature requirements are tough: Proponents must gather valid signatures from 15% of voters in the previous general election from each of at least 16 of the state's 23 counties. There have been nine different initiative efforts in the past 25 years; none qualified for the ballot. The last initiative to actually make the ballot and pass was a railroad safety initiative in 1992.
Psychedelics
Portland, Oregon, Activists Push to Decriminalize Psychedelic Cultivation, Gifting, and Community Ceremonies. Portland activists who say they want to fill a gap left when state voters approved both psilocybin therapy and drug decriminalization are making a push to have the city commission pass a resolution to decriminalize the cultivation, gifting and ceremonial use of a wide range of psychedelics. The Plant Medicine Healing Alliance (PMHA) says the policies leave some important activity at risk of criminalization. The new local resolution they are asking the the City Commission to pass would make it so that activities such as gifting and community-based ceremonies involving entheogenic substances like ayahuasca and ibogaine would be made among Portland's lowest law enforcement priorities. The proposal would affirm peoples' "right to cultivate, prepare, possess, or administer entheogenic substances, especially for community healing or a good faith religious or spiritual practice." In a nod to indigenous groups, the PHMA is excluding peyote from its list because of concerns about the sustainability of the limited peyote crop.