Washington state's governor is moving to commute hundreds of drug possession sentences, a new Gallup poll has the number of Americans who admit ever using marijuana at an all-time high, and more.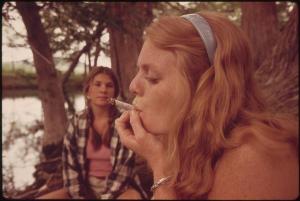 Marijuana Policy
Gallup Poll: Percent of US Adults Who Have Ever Smoked Pot at Highest Point Ever. A new Gallup poll has the percentage of US adults who have ever tried marijuana at 49%, the highest figure Gallup has recorded to date. In 1969, just 4% said they had tried it, with that figure rising to 20% in 1977, 30% in 1985, and 40% in 2015. But the number of people who say they currently "smoke marijuana" is much smaller, staying steady at between 11% and 13% after jumping from the 7% in 2013, the first year Gallup asked the question. Trends in marijuana use are generational, with only 19% of people over 75 having tried it, compared with about half of millennials (51%), Generation Xers (49%) and baby boomers (50%).
Drug Policy
Washington State Governor Unveils New Process to Commute Hundreds of Drug Possession Sentences. Gov. Jay Inslee (D) on Monday rolled out a new method for hundreds of people seeking to commute their sentences for low-level drug convictions to do so. The move comes after the state Supreme Court invalidated the state's drug possession law because it did not require people to knowingly possess, leading the state legislature to pass a bill allowing people caught with drugs to be referred to a health evaluation and possible drug treatment for their first two offenses. Now, the governor is pushing expedited clemency for those eligible under the new policy and those currently on probation or paroled for low-level drug possession can directly petition the governor for a commutation.
International
Human Rights Watch Calls for Suspension of International Assistance to Sri Lanka Police over Abuses in War on Drugs, Fight Against COVID. Human Rights Watch has called on international donors and "partners" of the Sri Lankan police to suspend assistance to them because they "are increasingly killing and abusing people under cover of the Covid-19 pandemic measures and an anti-drug campaign." The group cited recent police abuses including alleged extrajudicial killings, torture, and arbitrary detention. It called on the government of Prime Minister Mahinda Rajapaksa to "restore independent oversight of the police and meaningfully investigate and prosecute alleged police abuses." "Sri Lanka's police seem intent on building on their past record of serious abuses, instead of cleaning up their act," said Meenakshi Ganguly, South Asia director at Human Rights Watch. "The UN, UK, and others working with Sri Lankan law enforcement should recognize that without the political will to reform on Sri Lanka's part, their engagement risks appearing to endorse abusive agencies." Human Rights Watch noted two cases in May where men in arrested on drug charges were fatally shot while in police custody. It also noted that the Sri Lankan government placed the police and the National Dangerous Drugs Control Board under the Defense Ministry last year. The police crackdown on drugs has allegedly involved planting drugs on suspects, torture, and other ill-treatment in police custody or at "rehabilitation" centers run by the Army. A new report from Harm Reduction International found that "treatment" at those centers includes near-daily beatings and other physical abuses amounting to torture.