A major drug crackdown in India's Assam state is raising fears of another bloody drug war like the one in neighboring Bangladesh, Wyoming marijuana inititives pass a first hurdle, and more.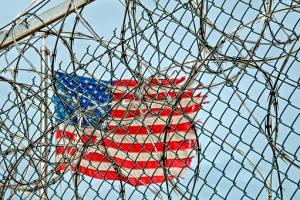 Marijuana Policy
Wyoming Marijuana Initiatives Pass First Hurdle. The secretary of state has certified the first one hundred signatures for two marijuana-related marijuana initiatives, one for medical marijuana and one for recreational legalization. That certification means that the initiatives are now clearly for broader signature gathering to qualify for the November 2022 ballot. To qualify, petitioners must gather 41,776 valid voter signatures before February 14, 2022.
Criminal Justice
White House Says Biden Exploring Clemency for Federal Drug Offenders. White House Press Secretary Jen Psaki said Wednesday that President Biden is looking into using his executive authority to grant clemency to people with certain non-violent drug convictions. Her comments came in response to a question about plans for federal inmates who had been released to home confinement because of the coronavirus pandemic. The administration is "working hard every day to reform our justice system in order to strengthen families, boost our economy, give people a chance at a better future," Psaki responded. "As part of this, the president is deeply committed to reducing incarceration, helping people successfully reenter society. And he has said too many people are incarcerated—too many are black and brown. And he is therefore exploring multiple avenues to provide relief to certain nonviolent drug offenders, including through the use of his clemency power."
International
India's Assam State Launches War on Drugs. The northeastern Indian state of Assam has for years served as the primary transit corridor for drugs from neighboring Myanmar, particularly methamphetamine, and now the state government has launched a major crackdown, seizing record amounts of drugs and arresting more than 2,000 people since May, more than full-year totals for any previous year. Assam connects the northeast to the rest of India, and experts estimate that 80% of the drugs flowing into the state end up in the rest of the country. The crackdown comes after an ally of Prime Minister Narendra Modi, Himanta Biswa Sarma, became the state's chief minister in May, saying he was giving police a free hand to suppress drugs, including shooting suspects when necessary. So far only two people have been killed in police raids. Some experts fear Assam could descend into drug war violence like that which has occurred in neighboring Bangladesh, where methamphetamine use is rife, and police have have killed hundreds of suspected drug dealers since 2018.