Busy, busy. Take a little vacation and look what happens: Crooked (and perverted) cops run wild. Let's get to it: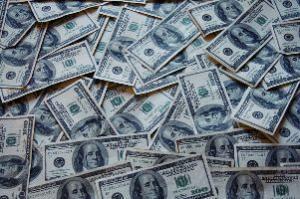 In New Albany, Indiana,
a New Albany police officer was arrested on July 19
for allegedly having a sexual relationship with a meth-using informant. Officer Adam Schneider had already been arrested a week earlier on voyeurism charges after the Indiana State Police searched his phone and found images and videos of women changing clothes in a dressing room of a business at Schneider's residence. Now, an informant has told investigators she and Schneider carried on a sexual relationship and that he had found her in possession of meth he did not seize but allowed her to keep. The source also told authorities Schneider knew she possessed meth on several occasions and that he told her to get rid of it or sell it. It was the investigation into the sexual relationship between Schneider and the informant that led to the voyeurism charges. He also faces felony charges of obstruction of justice and official misconduct and has been placed on administrative leave.
In Central Falls, Rhode Island, a Wyatt Detention Center jail guard was arrested July 20 along with two inmates and two ex-inmate drug suppliers in a scheme to smuggle suboxone into the prison. Correctional Officer Kaii Almeida-Falcones, 25, allegedly worked with the outside dealers to smuggle the drug into the jail. It is not clear what the precise charges are.
In Harrisburg, Pennsylvania, a Carlisle police detective was convicted July 16 of using his official position two extort sexual favors from two female drug defendants. Officer Christopher Collare, 53, who was also a task force officer with the FBI and a member of the Cumberland County Drug Task Force, in one 2015 case agreed not to appear at an evidentiary hearing so that charges would be dismissed in exchange for sex, and in a 2018 case, took steps to reduce a potential prison sentence in exchange for sexual favors. He was also found guilty of distributing heroin in 2016 and lying on a federal form to become a member of an FBI task force and lying repeatedly to FBI agents in a May 2018 interview. He was convicted of federal program bribery, bribery by a federal official, distribution of heroin, and six counts of false statements. He was jailed following the verdict and is looking at up to 50 years in federal prison.
In Albuquerque, New Mexico, a former state police officer was convicted July 23 on drug charges related to his efforts to seduce a high school student with free marijuana, as well as a separate sex-for-drugs scheme Former Officer Daniel Capeheart, 36, went down after sending text messages to a teenage girl he had pulled over. The girl's father notified local sheriff's deputies, who then used the phone to message Capeheart, requesting marijuana. Capeheart then twice left marijuana for the girl. He also did nearly the same thing with another teenage girl, leaving marijuana for her at specified drop locations. He was convicted of two counts of distributing marijuana and a third count of distributing methamphetamine. He faces between five and 40 years in prison.
In Waycross, Georgia, a former senior guard at the Coffee County Correctional Facility pleaded guilty July 23 for her role in a major south Georgia drug trafficking conspiracy. Jessica Azalae Burnett, aka "The Madam," 41, was a sergeant and a senior guard with CoreCivic, the private prison company that operates Coffee County Correctional Facility, admitted working with other conspirators in distribution of methamphetamine and marijuana. Her role in the conspiracy included smuggling cell phones, drugs and other contraband into the state prison. She pleaded guilty in federal court to conspiracy to possess with intent to distribute methamphetamine and marijuana and is looking at up to 20 years in the federal pen. Burnett is one of 48 defendants indicted in Operation Sandy Bottom, the Organized Crime Drug Enforcement Task Force investigation centered in the Sand Ridge neighborhood on the east side of Douglas, Ga., in an area known as "the bottoms." The 57-count indictment, USA v. McMillan et. al, was unsealed in January 2021 and alleges that the conspiracy, controlled by a subset of the violent Gangster Disciples street gang, used guns, violence and fear to control methamphetamine trafficking operations throughout the community and to enable contraband distribution inside Georgia prisons.
In El Paso, Texas, a former El Paso police officer pleaded guilty Monday to helping her stepfather stash and distribute cocaine. Former Officer Monica Garcia, 24, admitted using her position as a police officer to conduct countersurveillance and run the license plates of vehicles near her stepfather's stash house to identify undercover police vehicles. She pleaded guilty to maintaining a drug-involved premise and is looking at up to 20 years in federal prison.
In Marianna, Florida, a former Jackson County sheriff's deputy was sentenced July 15 to 12 ½ years in prison for planting drugs on motorists and then arresting them. Former Deputy Zachary Wester, 28, had faced 67 counts including racketeering, official misconduct, fabricating evidence, and false imprisonment, and was found guilty on 19 of them.
In Detroit, a former Detroit police officer was sentenced last Friday to 18 months in prison for taking a $15,000 bribe from a drug dealer in exchange for not pursuing charges against him. Former Officer Michael Mosley, 49, went down after participating in a drug raid where two kilos of heroin, one kilo of cocaine, and six guns were recovered. The dealer admitted to Mosley the drugs were his and signed a confession, and the two stayed in contact as Mosley tried to turn him into a snitch. But the dealer instead offered up the bribe to make the charges go away. He pleaded guilty to bribery.
In Mission, Texas, a former East Hidalgo Detention Center guard was sentenced Tuesday to 18 months in federal prison for supplying an inmate with cocaine. Former Correctional Officer Erasmo Loya, 56, took cash for providing inmates with food, marijuana, and cocaine. Loya had supplied cocaine to one prisoner for two years, and was indicted on a bribery charge in November 2019. In a plea agreement, Loya copped instead to providing contraband to a person in a correctional facility, which carries a maximum 10-year sentence.