Federal GOP lawmakers find more marijuana windmills to tilt at, North Carolina Cherokees become the first in the state to approve medical marijuana, and more.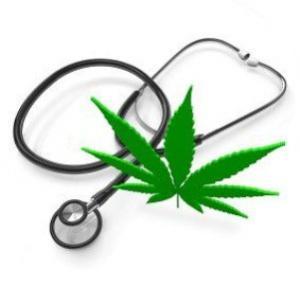 National
GOP Lawmakers File Bill to Block Even Medical Marijuana Marijuana Purchases by People Getting Federal Assistance. In the latest iteration of a continuing Republican push in recent legislative sessions to block people receiving Temporary Assistance for Needy Families (TANF -- the food stamp program) funds from using them to buy marijuana, Reps. Tom Rice (R-SC) and Jackie Walorski (R-IN) filed a bill July 20 that would bar TANF recipients from using their benefit cards for medical marijuana purchases. Similar measures already bar the use of such cards casinos, strip clubs, and liquor stores. But activists say the bill unfairly targets the most vulnerable people and perpetuates marijuana stigmas. "Millions of Americans living with chronic, debilitating conditions rely on cannabis to manage their symptoms and significantly increase their quality of life. For millions of patients, cannabis IS a need,"said Queen Adesuyi, policy manager for the Drug Policy Alliance's Office of National Affairs. "Instead of introducing a bill to ensure that under-resourced individuals, including veterans, have access to cannabis' medical benefits, Representative Tom Rice chooses to exemplify how far reaching the drug war apparatus goes in surveilling and policing under-resourced people." It is woth noting that other Republican congressmembers have supported marijuana reform bills.
Senate Committee Approves Expanded Medical Marijuana Access for Veterans. The Senate Appropriations Committee in late July approved an amendment designed to ease veterans' access to medical marijuana by allowing Veterans Affairs doctors to recommend medical marijuana in states where it is legal. The measure sponsored by Sen. Jeff Merkley (D-OR) passed on a voice vote. "We have now 36 states that have medical cannabis, and our veterans want to know from their VA doctor what their thoughts are on the pros and cons or appropriate role or challenges of this particular strategy for treating a variety of issues, including PTSD," Merkley said. "I think it's really important that we not force our veterans to be unable to discuss this issue with their doctors." The measure must still pass the Senate, and the amendment will have to survive a conference committee if it does pass the Senate.
Mississippi
Mississippi Legislature Could Hold Special Session on Medical Marijuana in August. Mississippi House Speaker Pro Tempore Jason White (R-District 48) said July 15 that the legislature could be ready as early as next month to go into a special session to pass a medical marijuana bill. The legislature is acting after the state Supreme Court threw out a voter-approved medical marijuana initiative because of a technical issue the legislature has failed to address for 20 years, essentially invalidating the state's initiative process. Gov. Tate Reeves (R) has said he would call a special session only after lawmakers have reached an agreement on a bill in advance. White said both the House and the Senate have been working on the issue, and he believes they would have an agreement by mid-August.
Mississippi Lawmakers "Very, Very Close" to Deal on Medical Marijuana. Senate and House negotiators working on a medical marijuana program to replace the one approved by voters but killed by the state Supreme Court, say they are "very, very close" to having a draft bill that could prompt a special legislative session as early as this month. "I believe we have basically most of the major issues resolved," said Sen. Kevin Blackwell (R-Southaven), who's leading the Senate's medical marijuana work. "… We're very, very close." Gov. Tate Reeves (R), who has the sole authority to call a special session, has said he is willing to do, but not until the House and Senate have reached broad agreement on a proposal.
Nebraska
Nebraska Advocates Planning Multiple Medical Marijuana Initiatives. Medical marijuana advocates organized as Nebraskans for Medical Marijuana are planning several medical marijuana initiatives aimed at the 2020 ballot in a bid to avoid the fate of their 2020 initiative, which was ruled unconstitutional by the state Supreme Court because it encompassed more than one subject. The group has already drafted a constitutional amendment that says simply: "Persons in the State of Nebraska shall have the right to cannabis in all its forms for medical purposes." State Sen. Anna Wishart (D), a member of the group, said the group is considering two more initiatives that would "work in unison" to get medical marijuana legalized. One would require legislators to pass bills protecting physicians who recommend medical marijuana and their patients from criminal liability. The other would require lawmakers to pass bills protecting private companies that produce and supply medical marijuana. Once the proposed initiatives are okayed for signature gathering, activists would need 122,274 valid voter signatures for the constitutional amendment and 85,592 for the statutory initiatives. There is no deadline specified, but signatures have to be handed in at least four months before election day to qualify for the ballot that year.
North Carolina
North Carolina Compassionate Care Act Wins Another Committee Vote. The Senate Finance Committee on July 20 approved Senate Bill 711, the Compassionate Care Act, on a voice vote. Under the bill, patients with specified medical conditions, including cancer, epilepsy, and multiple sclerosis, would be allowed to use medical marijuana. The bill also sets up a system of taxed and regulated medical marijuana production and distribution. The bill now heads to the Senate Health Care Committee before moving toward a floor vote if successful there.
North Carolina Cherokees Become First in State to Approve Medical Marijuana. The Eastern Band of Cherokee Indians, who maintain a sovereign nation in western North Carolina known as the Qualla Boundary, have approved the cultivation, distribution, and use of medical marijuana on their reservation lands, becoming the first entity in the state to do so. It is not clear when the tribal medical marijuana program will actually get going, but the tribe envisions a Cannabis Control Board to handle licensing and the issuance of medical marijuana cards. People would be limited to buying one ounce per day, with no more than six ounces in one month.
Pennsylvania
Pennsylvania Appeals Court Rules Workers Can Sue Employers for Discrimination Over Medical Marijuana. A three-judge Superior Court panel ruled last Thursday that the state's medical marijuana law allows workers and job applicants to sue employers for discrimination for firing or refusing to hire them because of their medical marijuana use. Although the 2016 Medical Marijuana Act does not explicitly create a private right to sue, the court held that because that law did not grant any state agency the power to enforce anti-discrimination provisions, it implicitly created such a right. The ruling came in the case of Pamela Palmiter, who sought to sue Moses Taylor Hospital in Scranton for refusing to hire her after she failed a drug test for marijuana. The Pennsylvania decision is in line with a federal court decision in the state last December, and state and federal courts in Arizona, Connecticut, Delaware, and Rhode Island have also ruled that those state laws allow workers to sue for discrimination.
Puerto Rico
Puerto Rico Governor Signs into Law Bill Protecting Medical Marijuana Patients from Employment Discrimination. Gov. Pedro Pierluisi has signed into law a bill that protects medical marijuana patients from discrimination in the workplace. The bill amends the territory's existing medical marijuana law to make registered patients members of a protected class under its employment protection laws. Under the expanded law, employers may not discriminate against authorized patients of medical cannabis in the recruitment, hiring, designation, or termination process or when imposing disciplinary actions. There are exceptions, such as when "the use of medical cannabis represents a real threat of harm or danger to others or property" or when "the use of medical cannabis interferes with the employee's performance and functions."