Life in the Big Easy just got a little easier, Ohio marijuana legalization activists will have to try again with that ballot summary language, and more.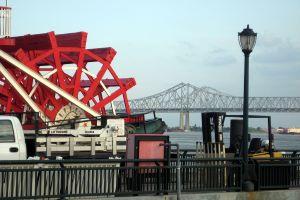 Marijuana Policy
Ohio Attorney General Rejects Ballot Language for Marijuana Legalization Initiative. A campaign to legalize marijuana in the state will have to begin again after Attorney General Dave Yost (R) rejected the first batch of signatures handed in, saying the initiative petition improperly summarized how the state's law would change. In a letter to the Coalition to Regulate Marijuana Like Alcohol, Yost said the summary failed to make the standard of a "fair and truthful statement" of what the initiative would do. Among other things, he said the text failed to explain in detail that employers did not have to employ marijuana users and that the six-plant limit does not clearly explain that it applies to both cultivating and possessing the plant. Now, the Coalition will have to redraft and resubmit summary language and then gather initial signatures again. The campaign aims to prod the legislature to pass or reject marijuana legalization, and if the legislature rejects it, the issue could then go before voters after a second round of signature gathering.
New Orleans Decriminalizes Marijuana Possession, Pardons Old Convictions. The New Orleans City Council on Thursday voted to decriminalize the possession of small amounts of marijuana and to pardon some 10,000 past convictions and pending cases. Councilmembers said the move would help the community gain trust with the police and it would allow police to focus on violent crime. Pot smoking in public is still prohibited, but will be ticketed as a smoke-free air act violation instead of a drug charge.
Medical Marijuana
Pennsylvania Appeals Court Rules Workers Can Sue Employers for Discrimination Over Medical Marijuana. A three-judge Superior Court panel ruled Thursday that the state's medical marijuana law allows workers and job applicants to sue employers for discrimination for firing or refusing to hire them because of their medical marijuana use. Although the 2016 Medical Marijuana Act does not explicitly create a private right to sue, the court held that because that law did not grant any state agency the power to enforce anti-discrimination provisions, it implicitly created such a right. The ruling came in the case of Pamela Palmiter, who sought to sue Moses Taylor Hospital in Scranton for refusing to hire her after she failed a drug test for marijuana. The Pennsylvania decision is in line with a federal court decision in the state last December, and state and federal courts in Arizona, Connecticut, Delaware, and Rhode Island have also ruled that those state laws allow workers to sue for discrimination.