North Dakota lawmakers reject a bid to let voters decide on marijuana legalization, a West Virginia medical marijuana expansion bill remains alive, drug overdose deaths are up during the pandemic, and more.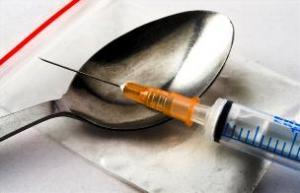 Marijuana Policy
New Poll Has Three-Quarters of Americans Opposing Pot Prohibition. A new The Hill/HarrisXDaily poll has only 25% supporting marijuana prohibition, while opponents of prohibition divided evenly between those who thought the federal government should legalize it (38%) and those who said leave it up to the individual states (37%).
Montana Marijuana Legalization Implementation Bills Head for House Floor Vote. House committees advanced three different bills aimed at creating a regulatory system for legal marijuana, House Bill 670, House Bill 701, and House Bill 707. The three bills all have different visions of what legal pot is going to look like, and all three would make significant changes from what voters approved if November. If none of them passes, the language of the successful legalization initiative would go into effect.
North Dakota Senate Kills Bid to Let Voters Decide Marijuana Legalization. After knocking back efforts to legalize or decriminalize marijuana, the state Senate on Thursday also rejected a resolution that would have put the issue directly before voters on the 2022 ballot and required legislators to create a legal marijuana program if they passed it. That opens the door to at least one, possibly two, legalization efforts through the citizen initiative process.
Medical Marijuana
West Virginia Senate Passes Medical Marijuana Expansion Bill. On the last day to move bills out of their chambers of introduction, the Senate approved Senate Bill 231, which would expand the number of dispensaries in the state and the number of acceptable forms of medical marijuana. It also creates reciprocity with other medical marijuana states. The bill now moves to the House.
Drug Policy
Drug Overdose Deaths Spiked During Pandemic, ONDCP Says. The Office of National Drug Control Policy (ONDCP -- the drug czar's office) said Thursday that fatal drug overdoses jumped dramatically during the coronavirus pandemic. "We lost 88,000 people in the 12-month period ending in August 2020," acting ONDCP director Regina LaBelle told reporters during a morning briefing. "Illicitly manufactured fentanyl and synthetic opioids are the primary drivers of this increase." That was up 27% over the previous 12-month period.