The Biden administration has filed a brief with the Supreme Court supporting an effort to expand sentencing reductions under the 2018 First Step Act, the New Mexico legislature has voted to legalize marijuana, and more.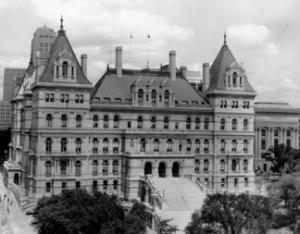 Marijuana Policy
New Mexico Lawmakers Approve Marijuana Legalization, Governor Will Sign Bill. New Mexico has become the second state in as many days to see lawmakers approve marijuana legalization. New York did it on March 30, and with the approval of House Bill 2, the Cannabis Regulation Act, and Senate Bill 2, the Expungement of Certain Criminal Records Act, by legislators in Santa Fe, New Mexico got it done on March 31. Governor Michelle Lujan Grisham (D) supported the effort and says she will sign the bills into law.
New York Governor Signs Marijuana Legalization Bill into Law. One day after the legislature passed Senate Bill 854, the Marijuana Regulation and Tax Act, Governor Andrew Cuomo (D) signed it into law Wednesday. That makes the state the 15th to legalize marijuana.
Asset Forfeiture
North Dakota Legislature Approves Asset Forfeiture Reporting Bill. The state Senate on Wednesday approved House Bill 1480, which would impose new reporting requirements for property seized by police. The bill would require more information be provided in courts' forfeiture judgments, including where the seizure took place, the alleged crime, and the outcome of the case. The bill now goes to the desk of Governor Doug Burgum (R), who has three legislature days to either sign or veto it.
Drug Policy
Biden Administration Releases First Year Drug Policy Priorities. Citing the nation's "overdose and addiction crisis," the Biden administration on Thursday laid out a set of drug policy priorities for its first year. "President Biden has made clear that addressing the overdose and addiction epidemic is an urgent priority for his administration… President Biden has also said that people should not be incarcerated for drug use but should be offered treatment instead. The President has also emphasized the need to eradicate racial, gender, and economic inequities that currently exist in the criminal justice system."
Sentencing
Biden Administration Urges Leniency for Harsh Crack Sentences. The Biden administration on Wednesday filed a brief with the Supreme Court endorsing an effort by low-level crack cocaine offenders to obtain reduced sentences. The brief urged the court to widen eligibility for sentence reductions for some drug offenses under the 2018 First Step Act. The Supreme Court will hear arguments in the case, Tarahrick Terry v. U.S., No. 20-10482, on May 4.