A bill to ban police searches based soley on the odor of marijuana is moving in Virginia, Pennsylvania's governor wants to legalize marijuana to help coronavirus-ravaged state economy, and more.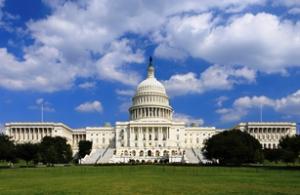 Marijuana Policy
House Will Vote on Marijuana Legalization Bill This Month. The House will vote this month on the Marijuana Opportunity Reinvestment and Expungement (MORE) Act, HR 3884, this month, according to an email from Majority Whip James Clyburn (D-SC). The measure would remove marijuana from the Controlled Substances Act and expunge records of some marijuana-related offenses.
Pennsylvania Governor Wants Marijuana Legalization as Effort to Fix State Economy Ravaged by Coronavirus. Gov. Tom Wolf (D) is calling on the Pennsylvania legislature to legalize recreational marijuana and use the tax revenue to help small businesses that have been impacted by the coronavirus pandemic. "Repairing the damage of this pandemic is not going to be easy," Wolf said at a news conference last Tuesday. "The legislature can act right now to get us back on track as quickly as we possibly can."
Virginia Senate Approves Bill to Ban Police Searches Based Solely on the Smell of Marijuana. The state Senate approved a bill last Friday that would bar searches and seizures based solely on the odor of marijuana. The measure, SB5029, now needs approval in the House. The House version, HB5058, passed the House Courts of Justice Committee last Wednesday. Marijuana possession has been decriminalized in the state since June.
Medical Marijuana
Nebraska Medical Marijuana Initiative Survives Legal Challenge. The secretary of state last Thursday rejected a legal challenge against a medical marijuana initiative headed for the November ballot. The move came just one day after the initiative had officially qualified for the ballot. The legal challenge claimed the initiative violated the state's single-subject rule and that it "creates doubt about what will be authorized after the election."