A group of New Jersey jail guards partied too hearty, an Alabama cop gets caught with cocaine and marijuana, and more. Let's get to it: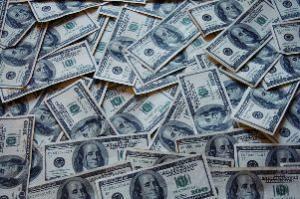 In Birmingham, Alabama,
a Hoover police officer was arrested last Tuesday
after a traffic stop turned into a drug bust. Officer Barry Stamps, 56, and his wife, Mary, got caught with 27 grams of cocaine, five grams of marijuana, and two handguns.Both were charged with possession with intent to distribute, 2nd degree unlawful possession of marijuana, and unlawful possession of drug paraphernalia.
In Walterboro, South Carolina, a Georgia prison guard was arrested last Friday after deputies found him asleep in his car with $35,000 worth of drugs. Guard Herbert Mitchell, 36, went down after his vehicle was reported blocking traffic and responding deputies said they found drugs in plain sight. Those drugs totaled 195 grams of methamphetamine and 305 grams of marijuana. He is charged with trafficking methamphetamine and possession with intent to distribute marijuana.
In Fort Lee, New Jersey, five Morris County corrections officers pleaded guilty last Friday to various drug charges after admitting they used and shared drugs, including cocaine, together. Corrections officers Dominick Andico, 33, Albert Wyman IV, 36, Robert Busold, 27, Brian T. Rzucidlo, 35, and Sheriff's Officer Nicholas Ricciotti, 31, were forced to resign and will undergo mandatory drug treatment. Andico and Wyman also pleaded guilty to obstruction for using the department's database to conduct an unauthorized search of sellers, Knapp said. Ricciotti was found with Oxycodone pills. Sentencing is set for November 12.