The Supreme Court slaps down the latest effort to reschedule marijuana, Pennsylvania's governor is again calling on the legislature to legalize marijuana, New Zealand votes on marijuana legalization on Saturday, and more.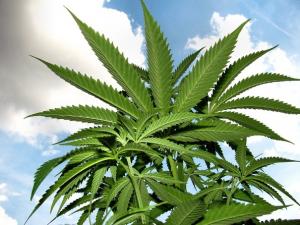 Marijuana Policy
US Supreme Court Won't Hear Marijuana Legalization Case. The US Supreme Court has declined to hear a case arguing that marijuana's classification as a Schedule I controlled substance is unconstitutional. The three-year-old case was filed by former NFL player Marvin Washington and several other medical marijuana patients. The 2nd US Circuit Court had dismissed the case after the plaintiffs rejected an offer to ask the DEA to voluntarily reschedule the drug, and the plaintiffs then sought review by the Supreme Court. They didn't get it.
Montana Catholic Bishops Urge No Vote on Marijuana Legalization. The Montana Catholic Conference, the public policy arm of the state's bishops, has released a statement urging a "no" vote on the state's marijuana legalization initiatives. I-190 would legalize marijuana, while CI-118 would amend the state constitution to allow for the age of majority -- set at 18 -- to be raised for marijuana as it is for alcohol. Legalizing marijuana would be "a threat to the flourishing" of Montanans, especially "the young, the poor, and those who struggle with either substance abuse or mental health challenges," the bishops wrote.
Pennsylvania Governor Reiterates Call for Marijuana Legalization. Gov. Tom Wolfe (D) called again on Tuesday for marijuana to be legalized, saying it would help shore up the state's economy. He said he would renew calls on the state legislature to move on marijuana legalization. "I'm here today to ask once again to focus on two particular benefits or legalization: one, the potential economic benefit that Pennsylvania would get and second, the much-needed restorative justice [related to criminalization]," Wolf said. "The growth of the adult-use cannabis industry would help provide jobs, of course, and bolster our economy -- and the revenue from the industry could be used to help support Pennsylvania's small businesses that have suffered because of the pandemic."
International
New Zealand To Vote on Marijuana Legalization Saturday. New Zealanders will vote Saturday in a nationwide referendum on whether to legalize marijuana for people 20 and over. If the Cannabis Legalization and Control Bill wins public support, the parliament would then be required to set rules and regulations for the commercial production and sale of marijuana and marijuana-infused products. Polling has the population evenly split on the issue.