The Arizona marijuana legalization initiative picks up a big endorsement, Michigan's governor signs a package of "clean slate" bills that includes expunging past pot offenses, and more.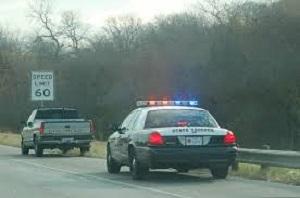 Marijuana Policy
Arizona's Largest Newspaper Endorses Marijuana Legalization Initiative. The Arizona Republic, the state's largest circulation newspaper, has endorsed the Prop 207 marijuana legalization initiative. "The Arizona Republic recommends passage of Prop. 207 because we need to right an historic wrong -- to decriminalize marijuana use and put the responsibility back on individuals to choose wisely when it comes to low-grade substances such as marijuana and alcohol," the newspaper's editorial board wrote Sunday. It will be legal because the United States made a mistake when it chose to employ criminal law to control marijuana use -- an improper use of the government's most muscular authority," they wrote. "Now we're in the process of a state-by-state correction."
Michigan Governor Signs Bill to Expunge Marijuana Convictions. Gov. Gretchen Whitmer (D) has signed six "clean slate" bills, including one that will allow past marijuana offenders to have their offenses expunged from their records. The bill doesn't apply to felony convictions that earned a sentence of 10 years or more. "This is a historic day in Michigan. These bipartisan bills are a game changer for people who are seeking opportunities for employment, housing, and more, and they will help ensure a clean slate for hundreds of thousands of Michiganders," said Governor Whitmer.
New Jersey Poll Shows Marijuana Legalization Initiative Doing Well. A new Farleigh Dickinson University poll has the state's marijuana legalization initiative winning the support of 61% of likely voters and those who have already voted. Only 29% were opposed. That leaves 10% undecided, but if the poll is accurate, even if every undecided voter voted "no," the measure would still pass.
Law Enforcement
Virginia Bill to Limit Police Traffic Stops Goes to Governor. The General Assembly has approved HB 5058, which would bar police from stopping drivers for a wide range of small-time vehicle equipment infractions and block them from searching vehicles on the basis that police smell marijuana coming from the vehicle. "This might be the most significant reform of the state's criminal justice system in decades," said Arlington Public Defender Brad Haywood, executive director of Justice Forward Virginia, a reform coalition that helped to spearhead the legislation. "his is a big step forward for racial justice in Virginia." It is now up to Gov. Ralph Northam (D) to sign the bill.