Marijuana legalization is on the move in Washington, DC, and Mexico City, Washington state activists push for therapeutic psilocbyin and broader drug decriminalization, British police chiefs call for expanding a heroin maintenance pilot program, and more.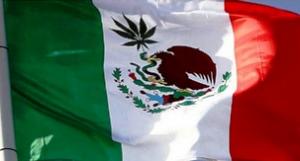 Marijuana Policy
House to Vote on Marijuana Legalization Bill This Week. House Majority Leader Stony Hoyer (D-MD) said late last week that a marijuana legalization bill, the MORE ACT (HR 3884) would receive a House floor vote this week. First, though, it will go before the House Rules Committee. A floor vote should come between Wednesday and Friday.
Drug Policy
Washington State to See Push for Psychedelics, Drug Decriminalization. In the wake of victories for therapeutic psilocybin and drug decriminalization in Oregon this year, drug reformers in neighboring Washington are now looking to push similar reforms there. One push is for therapeutic psilocybin for end-of-life patients using existing administrative mechanism, while a second is aiming at a statewide drug decriminalization initiative that also legalizes psilocybin for broader therapeutic purposes. Meanwhile, advocates plan on lobbying the legislature for drug decriminalization this year, too.
International
British Police Chiefs Call for Expansion of Heroin-Assisted Treatment Program. The National Police Chiefs Council is calling for heroin-assisted treatment to be rolled out "across the country" after a year-old pilot program reported "very promising" results. Jason Harwin, the drug policy lead for the group, said his colleagues should ponder following that lead. We should look at expanding it across the rest of the country," Harwin. "Not in every place, not everywhere needs it. But where clearly there's a heroin problem and particularly drug-related deaths and an impact on criminality and organized crime, it's clearly a solution that actually helps "individuals and the wider communities as well."
Colombia Defense Minister Says Aerial Fumigation of Coca Crops Must Restart. Defense Minister Carlos Holmes Trujillo said last Friday that the country needed to restart spraying coca crops with the herbicide glyphosate in order to shrink cocaine production and shrink the income of illegal. "There is no doubt at all. Colombia needs to reestablish aspersion, aerial fumigation with glyphosate for national security reasons," Holmes Trujillo said. "Logically it needs to be reestablished with assurances for health and the environment." Doing so would cut off resources "for those who commit massacres and kill social leaders," he added.
Mexican Senate Votes to Legalize Marijuana. The Senate overwhelmingly approved a marijuana legalization bill last Thursday. The bill now goes to the Chamber of Deputies where it is also expected to pass. President Andres Manuel Lopez Obrador has not publicly backed the bill, but his ruling MORENA Party, which supports the bill, holds majorities in both chambers. Under the bill, adults could possess up to an ounce and grow up to four plants at home, while a system of taxed and regulated legal sales would also be set up.