The US indicts a leftist Latin American leader for drug trafficking (but not a rightist one), a Michigan prosecutor gets nailed for embezzling asset forfeiture funds, and more.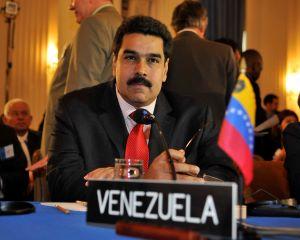 Marijuana Policy
Law Enforcement Officials, Medical Professionals, Clergy, and Cannabis Advocates Call for the Cease of Cannabis Arrests and Release of Incarcerated Cannabis Offenders in Light of COVID-19.The Marijuana Policy Project and other organizations are urging law enforcement officials to dramatically curtail arrests for nonviolent crimes, including ceasing arrests for cannabis offenses. In addition to curtailing arrests, the organizations are calling for officials to release or grant clemency to those incarcerated for cannabis offenses along with dramatically reducing the number of incarcerated nonviolent prisoners, whether sentenced or un-sentenced. The Marijuana Policy Project, Last Prisoner Project, Law Enforcement Action Partnership, Clergy for a New Drug Policy, Doctors for Cannabis Regulation, National Cannabis Industry Association, Students for Sensible Drug Policy, and the National Organization for the Reform of Marijuana Laws (NORML) have sent a letter calling for these actions to the National District Attorneys Association, National Governors Association, National Sheriffs' Association, National Association of Chiefs of Police, National Correctional Industries Association, American Correctional Association, and AFSCME.
South Dakota Marijuana Legalization Initiative Campaign Urges Absentee Voting. New Approach South Dakota, the group behind the Constitutional Amendment A marijuana legalization initiative, announced this week is shifting its campaign to social media and urging state residents to consider absentee voting options. Unlike several other state-level legalization initiative campaigns, this one has already qualified for the ballot, so it doesn't have to worry about the coronavirus pandemic's impact on signature-gathering; now it's a matter of getting votes in the midst of the crisis.
Asset Forfeiture
Michigan Prosecutor Charged with Running Criminal Enterprise for Asset Forfeiture Fund Abuses. Macomb County Prosecutor Eric Smith has been hit with a slew of criminal charges for allegedly taking funds seized from drug and other suspects for his own personal use. He faces ten charges that include five counts of embezzlement, and single charges of running a criminal enterprise, tampering with evidence, conspiracy to commit forgery, misconduct in office and accessory after the fact. State officials said Smith used the money for a personal security system for his house, country club parties, campaign expenses and to buy flowers and make-up for his secretaries. Smith's former chief of staff, his current chief of operations, and a local businessman were also charged. They're alleged to have embezzled more than $600,000 since 2012.
Foreign Policy
US Indicts Venezuelan President Maduro on "Narco-Terrorism" Charges. Federal prosecutors on Thursday unveiled indictments of President Nicholas Maduro and other top Venezuelan officials on "narco-terrorism" charges in a new escalation of the Trump administration's pressure campaign against Caracas. US Attorney General William Barr accused Maduro and the others of conspiring with a dissident faction of the Colombian FARC guerrillas "to flood the United States with cocaine." Barr's move against Maduro stands in sharp contrast with the US approach to Honduran President Juan Orlando Hernandez, a staunch rightist and US ally, whom federal prosecutors have accused of taking bribes from drug traffickers, but who remains unindicted.