Dear Reformer: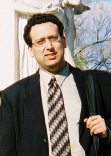 In this time of crisis, all of us are figuring out how to adapt our lives, take care of our needs, and do our jobs. Everything is affected, and drug policy is not an exception.
Our nation the past several decades has engaged in massive numbers of arrests for what in many cases are low-level violations. Despite some notable bipartisan movement to reform criminal justice, our prisons and jails remain packed with over two million people. With a pandemic in progress, this is a public health crisis in the making, one that will affect the incarcerated, staff of the institutions holding them, their families, ultimately to many more people outside the walls to whom the COVID-19 virus ultimately spreads.
For drug users, and for the health programs that serve them, there are special challenges too. Every person struggling with a substance use disorder, every syringe exchange program or methadone/burprenorphine clinic, every medical marijuana patient, wants to not transmit the invisible threat to themselves or others while going about their day. People in recovery or trying to get there, are stuck at home with less access to support.
Congress has yet to provide funding or specify health requirements to be followed by federal or state penal institutions. A bipartisan group of US senators have called for vulnerable prisoners to be moved to home detention. But the Department of Justice and its Bureau of Prisons have substantially undermined early release programs for elderly prisoners, and at least report had not responded to a Congressional request for information on what steps they are taking to safeguard prisoners from disease. Local advocates are worried that stay-at-home orders, justified for the emergency, could lead to increased enforcement against low-level offenses. This is a time to not arrest where possible, not to do more.
A number of jurisdictions have taken good steps. Philadelphia is ceasing certain types of arrests, instead briefly detaining people and taking information but then releasing them. Baltimore's State Attorney is dismissing charges for a range of low-level offenses, including for drugs. Los Angeles and the State of Ohio have released hundreds of people already in detention. Oregon has temporarily allowed marijuana delivery services to leave product outside. Articles following in this issue of the Chronicle discuss those cases. Much more is needed from the nation's cities, counties and states, and from the federal government.
We support the recommendations of the Justice Roundtable, a criminal justice reform coalition based here in Washington, in which we participate. Their COVID-19 section links to much more in the way of news and resources. On the health side, Vital Strategies has published a round-up of resources on COVID-19 and drug risk reduction.
We will be publishing a larger report on these topics. In the meanwhile, I hope those of you who use social media will help by posting some calls on Congress in an alert distributed by the roundtable. You can download the alert, with sample social media posts and accompanying graphics, here. In the sample posts you should fill in the link for your member of Congress you can find their social media addresses by going to House.gov and Senate.gov, looking up your Representative and your two Senators (US voters) and going to their web sites.
Lastly, don't have doubt that all the different parts of drug policy that we're working on, will continue to be worked on and will continue to move forward. At the right times and in ways adapted to the situation, we and our allies will be making the large and small asks of policymakers. Legislative staffers in criminal justice, health and foreign policy will continue to work on their portfolio of issues. And whether the pandemic last for a longer or shorter time, at some point the public and the media will devote space again to all the other issues that affect our society. This is what I've seen happen during past crises, and it will happen again this time, in the ways that work this time.
Thank you for reading and for being here, and more soon.
Sincerely,

David Borden, Executive Director
StoptheDrugWar.org
Washington, DC
https://stopthedrugwar.org