The Pine Ridge Reservation votes to legalize weed, a pair of veterans' medical marijauna bills move in the House, signature gathering for the Oregon Psychedelic Service Act initiative is looking good, and more.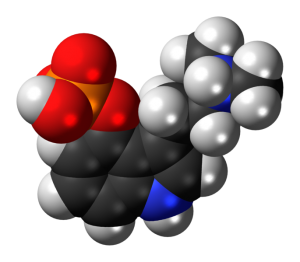 Marijuana Policy
Oglala Sioux Tribe Approves Medical, Recreational Marijuana. Oglala Sioux Tribe members on the Pine Ridge Reservation in South Dakota voted Wednesday to legalize medical and recreational marijuana. Both passed by wide margins, with 82% approving medical marijuana and 74% approving recreational marijuana. A proposal to legalize alcohol sales failed with only 44% of the vote. The tribe is now set to be the only one in the nation to legalize marijuana in a state where it otherwise remains illegal.
Medical Marijuana
Congressional Committee Approves Marijuana Bills for Military Veterans. The House Veterans' Affairs Committee has approved two bills focused on marijuana and military veterans. The committee voted 15-11 to approve the Veterans Equal Access Act (HR 1647), sponsored by Rep. Earl Blumenauer (D-OR), which would allow doctors at the U.S. Department of Veterans Affairs (VA) to recommend medical marijuana to their patients in states where it's legal. The committee also approved the VA Medical Cannabis Research Act (HR 712), sponsored by Rep. Lou Correa (D-CA), which would require VA to conduct clinical trials on the medical potential of cannabis in the treatment of conditions that commonly afflict veterans. It was approved in a voice vote.
Iowa House Approves Medical Marijuana Expansion Bill. The House on Wednesday passed a bill that adds more qualifying conditions, allow more doctors to recommend patients for the program, and raise limits on THC content. The bill now heads to the Senate. Although Gov. Kim Reynolds (R) vetoed a similar bill last year, she said she is comfortable with this bill.
Tennessee Senate Committee Advances Medical Marijuana Bill, But Poison Pill Added. A medical marijuana bill, SB 2334, was approved by the Senate Health and Welfare Committee, but only after a poison pill amendment that would only allow the bill to take effect if marijuana is rescheduled as a Schedule II substance under federal law. A similar bill is moving in the House.
Drug Testing
Pennsylvania Mom Sues Hospital over Drug Test That Led to Child Abuse Probe. A mother who gave birth in the University of Pittsburgh Medical Center hospital has now filed a suit against the facility charging that it collected and tested her urine for drugs without her consent while she was in labor and reported a false positive result to protective services that resulted in a child abuse investigation. This is the second such lawsuit filed against the hospital since 2014.
Psychedelics
Oregon Psilocybin Initiative Already Has 100,000 Raw Signatures. Campaigners for IR 34, the Oregon Psilocybin Service Act, say they already have 100,000 raw signatures. They need 112,000 valid voter signatures by July to qualify for the November ballot. The initiative would allow adults to visit licensed facilities to have the drug administered under the supervision of medical professionals.