The New Jersey Supreme Court strikes a blow for medical marijuana patients' employment rights, South Dakota's governor and legislature reach a deal to legalize hemp, and more.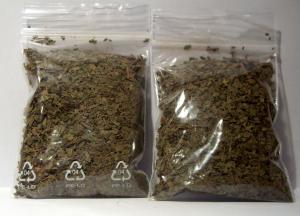 Medical Marijuana
Mississippi House Passes Medical Marijuana Measure as Alternative to Initiative Already on November Ballot. In a bid to head-off a medical marijuana initiative that has already qualified for the November ballot, the House on Monday approved HCR 39 as an alternative for voters. It's the brainchild of Rep. Trey Lamar (R), who claimed people who signed initiative petitions were duped and accused the initiative campaign of "taking advantage" of the state law allowing for citizen-sponsored initiatives. The measure now heads for the Senate.
New Jersey Supreme Court Rules Workers Can't Be Fired for Failing Drug Test Because of Medical Marijuana. The state Supreme Court ruled Tuesday that barring coming to work stoned, medical marijuana patients remain protected by the state's anti-discrimination and cannot be fired for testing positive for marijuana. The high court ruling came just days after an appellate court reached the same conclusion. "This protects hundreds, if not thousands of employees" who've faced the "stigma of marijuana," said Jamison Mark, a lawyer for the plaintiff.
Hemp
South Dakota Lawmakers, Governor Reach Deal on Hemp Bill. Gov. Kristi Noem (R) has reached an agreement with lawmakers that should result in the quick passage of a bill legalizing hemp production in the state. Noem had been demanding $3.5 million to ensure the program started "responsibly," and now lawmakers have agreed to do that. The House has already passed a bill, and now the Senate has gutted and passed its version of a hemp bill, so the agreement can be ratified in conference committee.
Kratom
Mississippi Legislature Decides to Do Nothing About Kratom. Kratom will remain legal and unregulated in the state after legislators killed bills to regulate it and bills to prohibit it. The bills died Tuesday when committees did not consider them before the first big deadline of the legislative session.