Boston's first pot shop is set to open Monday, the UN Commission on Narcotic Drugs again postpones a vote on classifying marijuana, and more.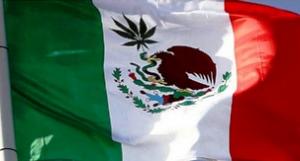 Marijuana Policy
California Court Rules Smell of Marijuana in Vehicle by Itself Not Grounds for Search. A California appellate panel has ruled that now that marijuana is legal, the smell of marijuana in a car stopped for other reasons isn't enough to justify a full-blown search of the vehicle. "Marijuana and alcohol now receive similar treatment under the law," said the Appellate Division of Alameda County Superior Court in a ruling barring evidence of a loaded handgun that police found during the search in question. The ruling was issued in December and was published by the state courts this week as a precedent for future cases.
Boston's First Pot Shop Set to Open Monday. Three and a half years after voters approved marijuana legalization, Boston is about to get its first marijuana retail outlet. Pure Oasis will open Monday in Dorchester. It is the first shop to be approved by the state's Cannabis Control Commission.
Drug Policy
Oregon Drug Decriminalization Measure Rapidly Gathers Signatures for November Ballot. A campaign to put a drug treatment and drug decriminalization initiative, the "Drug Treatment and Recovery Act" ( IP 44), on the November ballot has already collected 125,000 raw signatures, the Drug Policy Alliance, which is financing the campaign, announced Thursday. The measure needs 112,000 valid voter signatures to qualify for the ballot. It has until May to turn in more signatures.
International
UN Commission on Narcotic Drugs Once Again Postpones Key Marijuana Vote. The United Nations Commission on Narcotic Drugs (CND) has decided to delay until December a vote due to take place this week on the potential global rescheduling of cannabis. The CND, whose meeting in Vienna ended today, was due to vote on a set of recommendations from the World Health Organization (WHO) to loosen restrictions on marijuana and related substances like CBD and THC. This is the second time the CND has refused to vote on the recommendations, which the WHO first presented in January 2019.
Mexico Marijuana Legalization Bill Advances. Three Senate committees on Thursday approved a draft legalization bill, bringing it one step closer to passage. Ajoint meeting of the Justice, Health and Legislative Studies committees approved the bill "in general," meaning that individual articles within it remain open for debate and amendment. The bill would legalize the possession of up to an ounce of marijuana and allow medical marijuana patients to grow their own. It would also establish a legal market for marijuana that would see 40% of production licenses go to people in communities affected by drug trafficking. Bill specifics will be debated by those same committees and then in a plenary session of the Senate, which could see a final vote as soon as next week. The measure would then go to the Chamber of Deputies. The Supreme Court has issued an April 30 deadline to end marijuana prohibition.
The Drug Policy Alliance is a funder of StoptheDrugWar.org.