Louisiana's governor signs a medical marijuana expansion bill into law, Colorado's legislature passes a bill giving the governor the ability to expunge past small-time marijuana convictions, and more.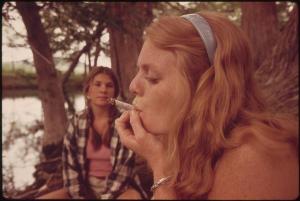 Marijuana Policy
Marijuana Legalization Linked to Declining Youth Admissions for Marijuana. A study of "cannabis use disorders" in Colorado and Washington, which was led by researchers from Temple University and published in the journal Drug and Alcohol Dependence, shows that "the rate of adolescent treatment admissions for marijuana use declined significantly, with the mean rate falling nearly in half" between 2008 and 2017 and "the decline in admissions rate was greater in Colorado and Washington compared to [states where recreational marijuana is not legal]."
Colorado Legislature Approves Expungement Bill. With a final Senate vote Monday, the legislature approved House Bill 1424, which gives the state's governor the ability to expunge low-level marijuana convictions from the criminal records of people arrested on those charges before legalization took effect. The bill also includes means of defining social equity applicants in the marijuana industry.
Medical Marijuana
Louisiana Governor Signs Medical Marijuana Expansion Bill. Gov. John Bel Edwards on Monday signed into law House Bill 819, which broadly expands the state's medical marijuana program. Now, doctors will be able to recommend medical marijuana for any patient they think it will help.
International
Irish Council for Civil Liberties Calls for Urgent Drug Policy Review. The group's executive director, Liam Herrick, is calling on the new coalition government to make the human rights of drug users a key part of a call for a Citizens' Assembly to "consider matters relating to drug use." The government missed an opportunity when it failed to decriminalize drug possession last year, he said. "A Citizens' Assembly to consider matters relating to drug use would no doubt hear personal testimonies of how Ireland's current drug policy has impacted upon a person's life and it would hear evidence from expert witnesses. However, to reach a policy that guarantees better social, health and community outcomes, the protection and vindication of the human rights of people who use drugs in Ireland need to form the bedrock of the discussion," he added.