The House has voted to block the Justice Department from interfering with state-legal marijuana programs, a populous Maryland county moves to end no-knock raids for drugs, and more.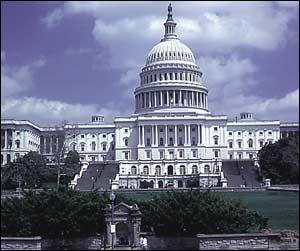 Marijuana Policy
House Passes Measure to Protect State Marijuana Laws from Federal Interference. The House on Thursday took up an amendment to protect all state, territorial, and tribal marijuana programs from interference by the Justice Department. The amendment passed on a voice vote.
Law Enforcement
Maryland's Montgomery County Bans No-Knock Raids for Drugs, Restricts Use of Force. The Montgomery County Council approved changes to the county police department's use of force policy on a unanimous vote Wednesday. No-knock raids would be banned except when involving crimes of violence, and chokeholds and other restraints would also be banned. "When there is state-sanctioned violence and discrimination, people feel it and that's why we've awoken right now," Councilman Will Jawando, one of the lead sponsors of the bill, told the council Wednesday. "Drug possession or distribution would not be allowed under this bill," Jawando said. "The vast majority of cases for no-knock warrants in the county are for drug possession." Actually, only about 40% of no-knock raids in 2017 and 2018 were for drug offenses, but this measure would eliminate those. County Executive Marc Elrich, who voiced support for police reforms earlier this summer, is expected to sign the bill.
International
New Zealand Roadside Drug Testing Bill Proposed. Police Minister Stuart Nash is pushing a proposed new law that would give police the power to conduct random, suspicionless roadside drug testing of drivers. Under the new bill, police will be able to saliva-test drivers for commonly used drugs such as marijuana, methamphetamine, cocaine, ecstasy, opiates and benzodiazepines. "Under this law, drivers who test positive for the presence of drugs will be fined, immediately suspended from driving for 12 hours, and lose half their demerit points," Nash said. "Drivers would also face harsher criminal penalties where blood tests confirm impairing levels of drugs in their system, or drugs combined with alcohol." Specific criminal limits for different drugs would be set later, giving an expert review panel time to weigh in. The bill is set for a first reading next week.
Scots Back Safe Injection Sites, Poll Finds. A majority of people in Scotland support setting up safe injection sites, according to a poll published in the International Journal of Drug Policy. The study, conducted by academics in Glasgow and Liverpool, questioned more than 1,500 people in Scotland and found 61% agreed with introducing the facilities, while 15% were against and 24% unsure. The poll comes as proposals to set up a safe injection site in Glasgow have been blocked by the British Home Office in London.