An amendment to block the Justice Department from using its funds to go after state-legal marijuana programs is headed for a House vote, Maryland's Supreme Court rules that the smell of weed isn't enough for a police search and arrest, and more.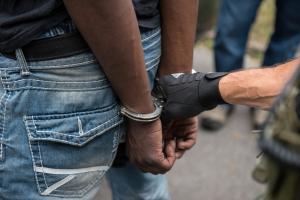 Marijuana Policy
House Will Vote on Protecting All State Marijuana Programs This Week. The House is prepared to vote this week on an amendment from Reps. Earl Blumenauer (D-OR), Tom McClintock (R-CA), Eleanor Holmes Norton (D-DC) and Barbara Lee (D-CA) that would protect both medical and recreational marijuana programs in the states, territories, and tribal lands. The amendment would bar the Justice Department from using its funds to impede the implementation of state-legal marijuana programs.
Maryland Supreme Court Rules Smell of Marijuana Alone Not Sufficient for Police Search and Arrest. The state's high court has ruled that police may not search or arrest people based on the smell of marijuana alone. "The odor of marijuana, without more, does not provide law enforcement officers with the requisite probable cause to arrest and perform a warrantless search of that person incident to the arrest," the court held in a unanimous ruling. The decision builds on an earlier ruling by the same court that police can't arrest and search someone based on observing amounts of marijuana smaller than 10 grams.
International
Bolivia Coca Cultivation Up Last Year, UNODC Says. Coca cultivation was up 10% over 2018 last year, according to the latest Coca Cultivation Monitoring Report from the UN Office on Drugs and Crime (UNODC). The Yungas region of La Paz accounted for nearly two-thirds of cultivation, while the Tropics of Cochabamba accounted for nearly all the rest. Meanwhile, the Bolivian government reported a roughly 20% decrease in eradication.
British Columbia Bill to Require Youth Overdose Victims to Be Detained Put on Hold. Canada's British Columbia has paused movement on a bill that would allow for people under age 19 to be detained after they suffer a drug overdose. The proposed changes in the provincial Mental Health Act would allow teens to be detained in a hospital for up to a week after an overdose, but the bill has been paused in the face of opposition from children and youth advocates and drug reform activists. They say it should be withdrawn completely.