Hoo, boy! Highway patrolmen cooking up 'shrooms, district judges tipping off friends and messing up drug investigations, and more. Let's get to it: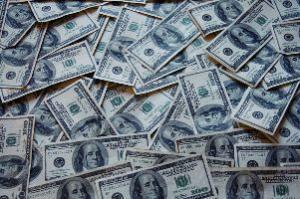 In Milpitas, California,
a Santa Clara County Sheriff's correctional deputy was arrested last Monday
on suspicion of smuggling methamphetamine into the Elmwood Correctional Facility. Deputy Mayra Rios, 35, went down after an "extensive two-month investigation" begun after detectives received information that she was involved in smuggling drugs into the jail. She is charged with possession of meth with intent to distribute.
In Collinsville, Illinois, a State Police trooper was arrested last Friday for allegedly growing and selling magic mushrooms. District 11 Trooper Nolan Morgan, 40, went down after an investigation by the Illinois State Police Division of Internal Investigations received reports of his dealings and discovered more than a half pound of psilocybin mushrooms packaged for delivery. He is charged with possession of a controlled substance with the intent to deliver and manufacture of a controlled substance, psilocybin mushrooms.
In Denver, a former Colorado state district court judge pleaded guilty July 1 to telling a friend about a large-scale drug trafficking investigation who then tipped off one of the targets. Ryan Kamada, 41, learned from a drug task force officer that he was associated with one of the targets on social media. Kamada then recused himself from the case, but then called a mutual friend and told him to stay away from the suspect, warning that he was under law enforcement surveillance. The friend then told the suspected drug trafficker about the investigation. Kamada pleaded guilty to obstructing a federal task force investigation.
In Charleston, West Virginia, a former Harrison County Sheriff's deputy was sentenced last Wednesday to more than four years in prison for letting his informants keep a portion of drugs purchased in transactions monitored by law enforcement. Timothy Rock allowed at least three informants to keep some of the dope, including some that came from evidence lockers at the sheriff's office. He was convicted on four counts of distribution of heroin.