The capital of Texas gives up on enforcing minor marijuana possession offenses, Virginia Democratic lawmakers are eyeing legalization next year, and more.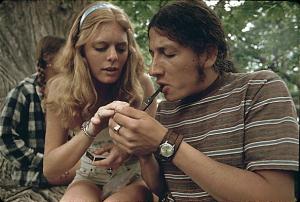 Marijuana Policy
Southern California Counties Clear 100,000 Marijuana Conviction by July 1 Deadline. The state's 58 district attorneys had until July 1 to challenge the state's recommendations to clear the records of some 191,000 past marijuana convictions, and in southern California, the recommendation went largely unchallenged, meaning some 100,000 marijuana convictions in those counties have now been cleared. The move is the result of the passage of the marijuana legalization initiative in 2016.
Virginia Lawmakers Set Eyes on Legalization a Day After Decriminalization Goes into Effect. Some top Democratic legislators have announced plans to introduce a bill next year to legalize and regulate a legal marijuana market. The move came one day after decriminalization went into effect in the state. "Decriminalizing marijuana is an important step in mitigating racial disparities in the criminal justice system, but there is still much work to do," said House Majority Leader Charniele Herring. "While marijuana arrests across the nation have decreased, arrests in Virginia have increased." The lawmakers are tying the move to racial and justice advances.
Austin Police Will No Longer Arrest or Ticket People for Small-Time Marijuana Possession Offenses. Police in the capital of Texas will no longer arrest or ticket anyone for small amounts of marijuana. The only exceptions are if there's an immediate threat to someone's safety or it's part of an investigation into a high-priority felony-level narcotics case or a violent felony. The move is an indirect result of hemp legalization, which made it difficult for prosecutors to distinguish between the two members of the cannabis family. Earlier this year, the state Department of Public Safety announced its labs would no longer accept misdemeanor marijuana cases for lab analysis, and the Austin police have stopped developing their own testing. Instead, they're just going to let a little pot ride.