The Old Dominion decriminalizes pot possession, Oregon will vote on decriminalizing all drugs, drug overdoses are jumping during the pandemic, and more.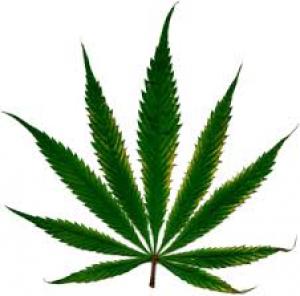 Marijuana Policy
Virginia Marijuana Decriminalization Now in Effect. As of July 1, marijuana decriminalization has gone into effect in Virginia. Now, people caught with an ounce or less will face a maximum penalty of a $25 fine. A celebration is planned for the state capital Wednesday. "Richmond hasn't burned this hard since 1865!" the event's anonymous organizers wrote. In 2018, the last year for which full data is available, 29,000 people were arrested on marijuana charges.
Medical Marijuana
Nebraska Petitioners Prepare to Hand in Signatures. With a deadline to hand in signatures for their initiative Thursday, Nebraskans for Medical Marijuana has stepped up signature-gathering in recent weeks. The group needs 121,000 valid voter signatures and says they are very close. Stay tuned.
Drug Policy
Drug Overdoses Soar Amidst Coronavirus Pandemic. Based on data from ambulance teams, hospitals, and police, the Washington Post is reporting that drug overdose deaths have jumped and keep jumping during the coronavirus pandemic. The Post's data showed overdose deaths up 18% in March, 29% in April, and 42% in May. The Post points to continued isolation, economic devastation, and disruptions in the drug trade as contributing factors.
Ohio Senate Passes Drug Sentencing Reform Bill. On a vote of 25-4, the state Senate Tuesday approved Senate Bill 3, which would reclassify many low-level drug possession felonies as misdemeanors. The bill would also make it easier for people convicted of drug possession crimes to get their records sealed, and it would give judges the option of delaying and possibly dismissing cases if a defendant successfully completed a rehabilitation program. And it doubles the state's already generous limit for decriminalized marijuana possession from 100 grams to 200 grams -- nearly half a pound of pot.
Oregon Drug Decriminalization, Treatment Initiative Qualifies for November Ballot. The secretary of state's office has confirmed that the Drug Addiction Treatment and Recovery Act (IP44) has qualified for the November ballot by handing in more than 116,622 valid voter signatures. The initiative would decriminalize the possession of personal use amounts of drugs and channel marijuana tax revenues into drug treatment.