A top UN drug official suggests international drug treaties are out of step with the times, a hemp bill is moving in Idaho, Malawi legalizes hemp and medical marijuana cultivation, and more.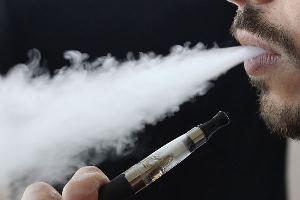 Marijuana Policy
Maine Plans for Special Marijuana Crimes Unit Sparks Outrage. The state plans to spend $649,000 in marijuana taxes to fund a four-person unit in the its Drug Enforcement Agency to deal with regulatory compliance and monitoring illegal marijuana activities, but the plan announced earlier this week isn't sitting well with some lawmakers and marijuana business owners. "We do not want to see one additional person incarcerated for marijuana," said Mark Barnett, a Portland coffee shop owner applying for a recreational cannabis license. "It's a move in the wrong direction and counter to the very idea of legalization." Rep. Charlotte Warren (D-Hallowell, co-chair of the Criminal Justice and Public Safety Committee, concurred: "I thought we legalized cannabis," she said. "If we have spent a total of $33.2 million over just the time I've been in the legislature, why are we adding more agents for something that we actually legalized?"
Hemp
Idaho Senate Passes Bill to Legalize Hemp Production. The Senate on Thursday approved Senate Bill 1345, which would allow farmers in the state to legally grow and process industrial hemp. The bill now heads to the House.
Law Enforcement
Houston Police Chief Announces Reforms for Tarnished Narcotics Unit. Police Chief Art Acevedo announced a series of reforms for his department's Narcotics Division on Wednesday, just hours after Harris County DA Kim Ogg said 69 defendants convicted on the testimony of disgraced former drug cop Gerald Goines might have their cases overturned. Goines was the lead officer in a fatal raid last year that left two innocent homeowners dead. Among the changes announced by Acevedo are requiring more oversight and signoff from superiors for drug operations, tighter controls on informants and payments, and restating the already announced policy of requiring high-level approval for "no-knock" raids like the one Goines led.
Vaping
House Votes to Ban Flavored E-Cigs, Tobacco, Including Menthol. The House on Friday approved a bill, House Resolution 2339, that would ban the manufacture and sale of flavored tobacco and e-cigarettes, including menthol. The vote divided House Democrats and drew opposition from Republicans. Some members of the Congressional Black Caucus slammed the bill over its ban on menthol, which is popular with African-American smokers. The bill's fate is uncertain in the Senate.
International
Top UN Drug Official Questions Whether Drug Control Treaties Are Out of Date. International Narcotics Control Board (INCB) President Cornelius P. de Joncheere said Thursday the United Nations drug conventions may be outdated, especially when it comes to marijuana. "We have some fundamental issues around the conventions that state parties will need to start looking at," he said, adding, "We have to recognize that the conventions were drawn up 50 and 60 years ago." Joncheere said 2021 is "an appropriate time to look at whether those are still fit for purpose, or whether we need new alternative instruments and approaches to deal with these problems."
Australiana New South Wales Commission Calls for Drug Decriminalization. A government-commissioned special inquiry into drug use has called the criminalization of drug users "a profound flaw" in the state's criminal justice system and recommended the complete decriminalization of drugs in the state. The report called current state drug laws "tired" and "lacking in imagination." It calls for pill testing, ending the use of drug dogs at music festivals, and more safe injection sites. But the NSW state government has already rejected some of those recommendations.
. Malawi's parliament on Thursday approved legislation to allow the cultivation of medical marijuana and hemp. The country is looking at an alternative to its tobacco crop, its main earner of foreign exchange, which is under pressure from anti-smoking campaigns. "Legalization of this crop will contribute to economic growth as it will contribute in the diversification of the economy and boost the country's exports, especially at this time when tobacco exports are dwindling," agriculture minister Kondwani Nankhumwa said. Marijuana for recreational use remains illegal.