The Vermont House has passed that bill to allow taxed and regulated marijuana sales, a California bill would allow paying meth users not to use, the INCB issues its annual report, and more.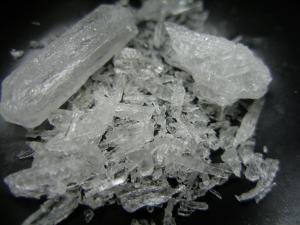 Marijuana Policy
Maine Wants to "Harmonize" Medical, Adult Use Marijuana Programs. The Office of Marijuana Policy told state lawmakers Wednesday that it wants the medical and adult-use programs to abide by the same state rules whenever possible. It introduced a bill to apply the same plant size restriction, labeling rules, manufacturing safety and background checks to both programs. The plan is generating pushback from small operators, who say the plan would drive up prices and force them out of business.
Vermont House Approves Marijuana Sales Bill. The House on Wednesday voted 90-54 to approve Senate Bill 54, which would tax and regulate legal marijuana sales in the state. The Senate approved the bill with a veto-proof margin last year, the first year of the biennial session. Since it was amended in the House, the House and the Senate will have to reconcile differences before sending the bill to the governor's desk.
Methamphetamine
California Bill Would Pay Meth Users Not to Use. State Sen. Scott Weiner (D-San Francisco) has filed Senate Bill 888, which would make public funding available for programs that provide financial incentives to participants to stop using drugs. The bill would expand substance abuse treatment options that qualify for Medi-Cal, the program that provides health care to the poor, to include contingency management programs that use vouchers or small cash awards to motivate people to stay off drugs. Weiner said he was motivated by a growing methamphetamine problem in the city.
Harm Reduction
Philadelphia Safe Injection Site Could Open as Early as Next Week. Officials with Safehouse, the nonprofit group that is moving to open a safe injection site, said Wednesday that the facility could be open as soon as next week. The announcement came hours after a federal judge ruled that it would not violate federal law. It would be the first legally permitted safe injection site in the country. But US Attorney William McSwain said the government will seek to stop the site from opening, as the government intends to appeal the judge's decision.
International
International Narcotics Control Board Issues Annual Report. The Vienna-based International Narcotics Control Board (INCB) has released its INCB Annual Report 2019, which examines the global drug control situation and makes recommendations to national governments and international organizations. Among other things, the report said the INCB wants more done to ensure pain relief medications are available to everyone who needs them and it warns of the "dangers" of non-medical marijuana developments, i.e. the trend toward marijuana legalization.