New Hampshire could be the next state to legalize marijuana after the House approves it, an Alabama medical marijuana bill advances, and so does the DC psychedelic decriminalization initiative.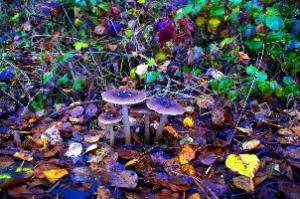 Marijuana Policy
Marijuana Must Be "Kept Illegal," Trump Campaign Spokesman Says. A top Trump campaign aide said in an interview Wednesday that the administration's policy is that marijuana and other illegal drugs should remain illegal. "I think what the president is looking at is looking at this from a standpoint of a parent of a young person to make sure that we keep our kids away from drugs," said Marc Lotter, director of strategic communications for the Trump 2020 effort. "They need to be kept illegal,"he said. "That is the federal policy."
Colorado Bill to Protect Workers Who Use Marijuana on Their Own Time Fails. A bill aimed at barring employers from firing workers who use marijuana during their off-work hours has been killed amid business concerns over workplace safety and the inability of drug tests to actually determine impairment. House Bill 1089 was defeated unanimously in the House Business Affairs and Labor Committee. It didn't mention marijuana by name, but would have changed state law to allow for activities deemed illegal under federal law but that are legal under state law.
New Hampshire House Passes Limited Marijuana Legalization Bill. The House on Thursday voted 236-112 to approve a limited marijuana legalization bill, HB 1648. The bill would legalize the possession of up to ¾ of an ounce of weed by adults and allow for the home cultivation of up to six plants (three mature ones), but not allow for taxed and regulated sales. The bill now heads to the Senate.
Medical Marijuana
Alabama Senate Committee Advances Medical Marijuana Bill. The Senate Judiciary Committee approved a medical marijuana bill, Senate Bill 165, on an 8-1 vote Wednesday, clearing the way for a Senate floor vote on it. The bill would create the Alabama Medical Cannabis Commission to oversee and regulate a system of dispensaries and cultivators. The Senate approved a similar bill last year, only to have the House amend it into only a study commission. This year's bill is based on a recommendation by that commission. It now heads for a Senate floor vote.
Psychedelics
Washington, DC, Psychedelic Decriminalization Initiative Ballot Title Approved. The DC Board of Elections on Tuesday approved the short title and summary statement for the proposed psychedelic decriminalization initiative, another step on getting the measure before the voters in November. The initiative doesn't change local laws regarding natural psychedelics, but calls for making offenses involving those substances the lowest law enforcement priority and calls on the DC attorney general and the District's federal prosecutor to end prosecutions of such offenses. The initiative is now called the "Entheogenic Plant and Fungus Policy Act of 2020." The short title and summary will be published in the DC Register next week, following which point a 10-day challenge period will be opened. After the close of the comment period on March 9, the panel will then the hold another meeting to give final approval to the language. Once the title and summary get final approval, organizers will have to collect about 25,000 valid signatures from voters within 180 days in order to qualify for the November ballot.
(This article was prepared by StoptheDrugWar.org's 501(c)(4) lobbying nonprofit, the Drug Reform Coordination Network, which also pays the cost of maintaining this website. DRCNet Foundation takes no positions on candidates for public office, in compliance with section 501(c)(3) of the Internal Revenue Code and does not pay for reporting that could be interpreted or misinterpreted as doing so.)