The president praises authoritarian governments that quickly execute drug dealers, the White House releases the annual anti-drug budget, a North Dakota pot legalization initiative extends its signature gathering drive, and more.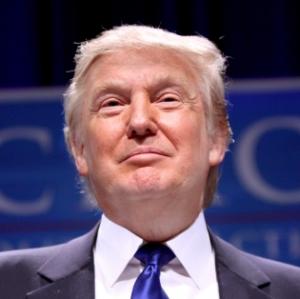 Marijuana Policy
Montana Initiative Committee Removes Medical Marijuana Changes from Marijuana Legalization Initiative. New Approach Montana, which is proposing a pair of marijuana legalization initiatives, has revised one of them after state officials raised concerns that its statutory initiative provision lowering the tax on medical marijuana would violate the rule that initiatives only deal with a single subject. New Approach has now removed that language; the changes are reflected in the current version of the initiative.
North Dakota Marijuana Legalization Initiative Campaign Shifts from June Ballot Effort to November. The North Dakota Freedom of Cannabis Act campaign, which seeks to pass a marijuana legalization constitutional amendment has announced it will no longer seek a place on the June ballot, but is now aiming at November. The move came Tuesday, the final day to hand in signatures to qualify for the June ballot. By shifting to the later election date, the campaign gives itself an additional four months to come up with more signatures. It needs 26,904 valid voter signatures to qualify for the ballot and only had 18,000 raw signatures so far.
Medical Marijuana
Trump's FY 2021 Budget Would Remove Protection for Medical Marijuana States. As part of its just released fiscal year 2021 budget, the Trump administration is proposing an existing policy that protects state medical marijuana programs from Justice Department meddling. Since 2014, Congress has approved a rider in the department's appropriations bill that blocks it from spending funds to do so, but the Senate failed to approve it last year.
Drug Courts
Alabama Report Calls for Statewide Standards for Drug Courts. The legal advocacy group Alabama Appleseed has released a report that examined diversion programs in the state, including the resort to drug courts, and recommends that lawmakers establish uniform statewide standards for such programs, which the report found varied wildly from county to county. "We hope this report will provide a road map for tackling some really tough issues in a smarter way. We hear so much about the opioid crisis, and it is real and it devastates family and communities. We hear so much about the horrors and the violence in our prisons," said Appleseed Executive Director Carla Crowder. "If more people could be treated outside of prison for substance use issues, we could find a way to make these opportunities work for the people who need them most. It could make a difference in two huge and sometimes seemingly overwhelming issues in this state."
Drug Policy
Trump Praises China's "Powerful" Death Penalty for Drug Dealers. At a meeting with US governors at the White House Monday, President Donald Trump responded to a question about fentanyl imported from China by praising Chinese President Xi Jingping's decision to criminalize the drug and execute drug dealers. "Now they've put it into their criminal statutes. And criminal in China for drugs by the way means that's serious, they're getting a maximum penalty," said Trump. "And you know what the maximum penalty is in China for that, and it goes very quickly." He then praised countries that execute drug dealers after "fair but quick" trials: "It's interesting. Where you have Singapore, they have very little drug problem. Where you have China, they have very little drug problem," Trump said. "States with a very powerful death penalty on drug dealers don't have a drug problem. I don't know that our country is ready for that, but if you look throughout the world, the countries with a powerful death penalty... with a fair but quick trial, they have very little, if any drug problem."
Trump Drug Budget Continues to Grow; Treatment and Prevention Funds Barely Exceed Enforcement and Interdiction Funds. The White House has released the Fiscal Year (FY) 2021 National Drug Control Budget, which requests $35.7 billion for counter-drug efforts, an increase of $94 million from the previous year. The request includes $18.6 billion for prevention and treatment efforts, and $17.1 billion for domestic law enforcement, interdiction, and international drug control efforts.