Connecticut top lawmakers roll out the governor's marijuana legalization bill, San Francisco moves to open a street meth treatment facility in the Tenderloin, and more.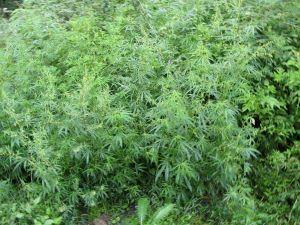 Marijuana Policy
Connecticut Top Lawmakers File Governor's Marijuana Legalization Bill. Senate President Pro Tem Martin Looney (D) and House Speaker Joe Aresimowicz (D) on Thursday filed the "Governor's Bill" (SB 16) to legalize marijuana. The measure supported by Gov. Ned Lamont (D) would allow people 21 and over to possess and buy up to an ounce and a half of weed from a licensed retailer. The measure also includes several social equity provisions, including expungement, allowing those with past convictions to work in the industry, and language that would support businesses operated by people from communities most harmed by the drug war. The bill will now be heard by the Joint Judiciary Committee.
Hemp
South Dakota Hemp Bill Advances. A bill to legalize the growth and transportation of hemp in the state, HB1008B, passed out of the House Agriculture and Natural Resources committee Thursday morning. The bill was first heavily amended by a skeptical Gov. Kristi Noem (R), who vetoed a similar bill last year. The measure now heads for a House floor vote.
Harm Reduction
San Francisco to Open Street Meth Treatment Center. The city is set to open a center for people experiencing methamphetamine-induced psychosis in the Tenderloin neighborhood later this spring. The 24-hour center, to be located on a city-operated parking lot, is aimed at getting people off the streets and connecting them with treatment and other services. It will include two tents housing 15 beds each.
International
Philippines Drug War Enforcement Chief Says "Shock and Awe" Campaign Has Failed. Coloneal Romeo Caramat, head of drug enforcement for the Philippine National Police, has said the President Rodrigo Duterte's ultra-violent drug war has not been effective. "Shock and awe definitely did not work, he told Reuters. "Drug supply is still rampant. Crime has declined somewhat, he added, but drug users can still buy drugs "anytime, anywhere" in the country. A Duterte spokesman declined to comment on Caramat's remarks, but last month said "we are winning the war on drugs."