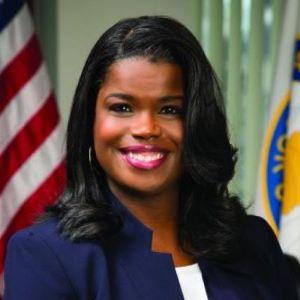 Heroin and Prescription Opioids
California Bill to Create Law Enforcement Fentanyl Task Force Filed. State Senator Pat Bates (R-Laguna Niguel) has reintroduced a bill, Senate Bill 75, that would establish a "Southern California Fentanyl Task Force" chaired by the attorney general to heighten law enforcement agency coordination, recommend changes to state laws and bring a state-wide caliber of expertise to the issue. The task force would focus on Los Angeles, Orange, Riverside, San Bernardino and San Diego counties. Cosponsors include one Democrat and two Republicans. The bill is also supported by Orange County Sheriff Don Barnes.
Psychedelics
Sheri Eckert, Co-Petitioner for Oregon Psilocybin Therapy Initiative, Dies Suddenly. One of the architects of the pioneering Oregon psilocybin therapy initiative, Measure 109, which was approved by voters last month, has died. Sheri Eckert and her husband Tom were the impetus behind the measure. She died last Thursday night of an apparent heart attack. She was 59.
Drug Policy
Illinois' Cook County State's Attorney Wants to Expunge Marijuana Dealing, Heroin & Cocaine Possession Convictions. In an interview with the Chicago Sun-Times, Cook County (Chicago) State's Attorney Kim Foxx advocated for the automatic expungement of pot dealing convictions and, going a step further, for expunging heroin and cocaine possession convictions, too. Her office has already automatically wiped out the records of more than 2,200 pot possession convictions, and she said she wants to use that bureaucratic infrastructure to find and expunge pot dealing convictions. "No, they didn't have a license. And no, it wasn't legal. But it was the only economy that they had," she said, noting that legal marijuana firms are now "doing the exact same thing and making a ton of money." She also said she would advocate for expunging heroin and cocaine possession convictions as part of a progressive approach to handling problematic drug use. "If we recognize substance abuse disorder as a health condition, then we must modify our justice system to treat it as such," Foxx said. "Criminalizing health is not in the interest of public safety."
Higher Education
Congressional Spending Bill Restores Financial Aid for Students with Drug Convictions. The massive spending bill approved by both the House and Senate Monday would eliminate the provision that disqualifies some students from obtaining federal financial aid because of past drug convictions. It does so not with any new language, but simply by eliminating the clause in the law that created the drug provision and accompanying question on the Free Application for Federal Student Aid (FAFSA). The bill also restores Pell Grant eligibility to prisoners.