An Alabama cop gets arrested for meth dealing for the second time in two weeks, a former Virignia police detective is heading to prison for giving a snitch's name to drug dealers, and more. Let's get to it: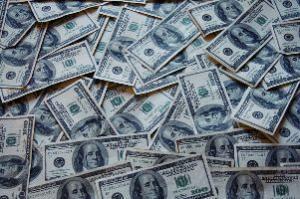 In Miami,
a Miami-Dade jail guard was arrested last Saturday
in a sting operation after he took a $3,000 bribe from an undercover officer to bring cocaine into the correctional facility. Guard Travis Thompson was arrested upon taking possession of the cocaine and cash. He is charged with one count of cocaine trafficking.
In Flomaton, Alabama, a Flomaton police officer was arrested last Monday on meth trafficking charges just a week after he was arrested on similar charges across the state line in Florida. Lt. Isaac Lopez, 36, went down a second time after taking possession of two ounces of meth from an undercover Florida officer. He's facing Alabama charges of trafficking methamphetamine and using a two-way communication device to facilitate a felony.
In Tuskegee, Alabama, a Macon County jail guard was arrested Tuesday for helping inmates smuggle contraband into the jail. Guard Jacorey Penn, 25, allegedly unlocked the jail's back door to let inmates receive contraband that included cellphones, marijuana, cocaine, pills, alcohol and tobacco. He is charged with promoting contraband.
In Newport News, Virginia, a former Hampton police detective was sentenced Monday to six years in prison for providing the name of an informant to a cocaine trafficking organization under investigation. DeAngelo Freeman, 32, worked for the Special Investigations Unit as he conspired with local dealers, naming the informant and providing other information about the investigation to the dealers. He earlier pleaded guilty to conspiring to distribute more than 500 grams of cocaine.