Both chambers of Congress have passed bills to ease barriers to medical marijuana research, the Mississippi Health Department joins a lawsuit trying to overturn the voter-approved medical marijuana initiative, and more.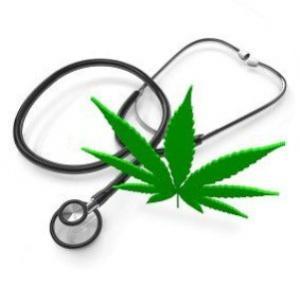 National
House Passes Medical Marijuana Research Bill. The House last Wednesday approved the Medical Marijuana Research Act (HR 3797) on a voice vote, demonstrating strong support from Democrats and Republicans alike. The measure would remove limits on marijuana research by amending the Controlled Substances Act and would direct the Justice Department and the Department of Health and Human Services to establish a program to provide licenses to more marijuana growers and manufacturers. Licensed researchers could then use that marijuana in research approved by the FDA.
Senate Approves Medical Marijuana Research Bill. With a favorable vote Tuesday night, the Senate has passed the Cannabidiol and Marihuana Research Expansion Act (S.2302). It would ease the application process for marijuana researchers and would prod the Food and Drug Administration (FDA) to develop medicines derived from marijuana. The House passed a separate marijuana research bill last week. The passage of bills in both chambers means there is still a chance that a marijuana research bill could still pass in the remaining days of the session.
Kentucky
Kentucky Lawmaker to Reintroduce Medical Marijuana Bill. State Rep. Jason Nemes (R-Louisville) has said he will reintroduce a medical marijuana bill that passed the House this year but failed to get action in the Senate because of disruptions caused by the coronavirus pandemic. "The support in the House will be even stronger than it was last year," Nemes said. "We have replaced a number of 'no' votes with 'yes' votes in the Republican caucus due to retirement and defeating Democrats, so we will be stronger in the House. The whole question is what the Senate will do."
Mississippi
Mississippi Health Department Joins Lawsuit Against Medical Marijuana Initiative. The state Department of Health filed a friend of the court brief Monday in a lawsuit that seeks to overturn the will of voters who resounding approved a medical marijuana initiative in November. The agency argued that it shouldn't have to perform the "Herculean feat" of creating a medical marijuana program in just the seven months mandated by the initiative. But the brief goes further, also arguing that citizens have no inherent right to amend the state constitution. And it argues that the initiative violates the state constitution because it contains multiple subjects, including taxation, changing the criminal code, and zoning issues. No indication yet on when the court may rule.
South Carolina
South Carolina Lawmakers Pre-File Bills to Legalize Medical Cannabis. Lawmakers in both the state House and Senate have pre-filed medical marijuana legalization bills, H 3361 and S 150, respectively. The bills are both titled the South Carolina Compassionate Care Act. The bills are identical to legislation considered during the 2019 session, but not filed this year during a legislative session shortened by the pandemic.