The House has passed the Medical Marijuana Research Act, America's longest-serving nonviolent marijuana prisoners is now a free man, and more.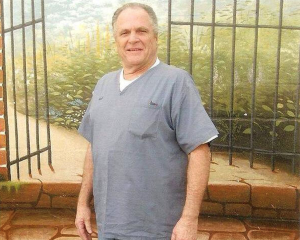 Medical Marijuana
House Passes Medical Marijuana Research Bill. The House on Wednesday approved the Medical Marijuana Research Act (HR 3797) on a voice vote, demonstrating strong support from Democrats and Republicans alike. The measure would remove limits on marijuana research by amending the Controlled Substances Act and would direct the Justice Department and the Department of Health and Human Services to establish a program to provide licenses to more marijuana growers and manufacturers. Licensed researchers could then use that marijuana in research approved by the FDA. The bill is an orphan, though; there is no equivalent measure in the Senate.
Sentencing
Marijuana Prisoner With 90-Year Sentence Freed. Richard DeLisi, 71, was released from a Florida prison Tuesday after serving 31 years of a 90-year sentence. He is believed to be the longest-serving nonviolent marijuana inmate in the country. His release was engineered by attorneys hired by the Last Prisoner Project, which championed his case.
International
Australia's New South Wales Considers Softening Drug Possession Laws. The cabinet of New South Wales Premier Gladys Berejiklian is discussing a plan to replace most drug possession arrests with a system of warnings and fines. According to the plan, people caught with personal use amounts of drug would be issued a warning on the first offense and fines for a second and third offense. Only if someone were caught four times in one year would he face criminal drug possession charges. The plan is a response to the Special Commission of Inquiry into the Drug Ice, which recommended drug decriminalization. The Berejiklian administration has rejected decriminalization, but is dancing around the issue by calling the plan "depenalization."