A western Pennsylvania deputy had a most interesting stash hidden behind his basement wall, a south Alabama small town police officer tries his hand at meth dealing, and more. Let's get to it: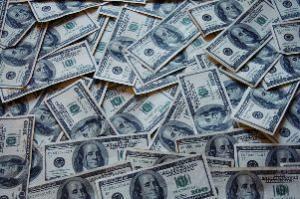 In Susquehanna, Pennsylvania,
a Dauphin County sheriff's deputy was arrested last Tuesday
after a search of his home uncovered firearms, drugs, and thousands of dollars in cash hidden behind a wall in his basement. Deputy Christopher Reid, 27, went down after a months-long investigation by Susquehanna Township police. The search turned up 11 guns, a half-pound of marijuana, and $28,000 in cash. He is facing a felony drug manufacturing/delivery charge, a misdemeanor drug charge, and a charge of endangering the welfare of children.
In Fulton, Missouri, a state prison guard was arrested last Tuesday for plotting to smuggle drugs into the prison there. Officer Randi Duvall, 35, went down after an investigation by the local sheriff's office, the Department of Corrections, and the US Postal Inspection Service. Postal inspectors tracked a suspicious package to Duvall's post office box, prompting a deputy to meet with Duvall, who then confessed. She is charged with the Class E felony of acceding to corruption.
In El Paso, Texas, an El Paso police officer was arrested last Friday for allegedly helping a cocaine dealer by running license plates of undercover police vehicles doing surveillance on him. Officer Monica Garcia was trying to thwart a DEA investigation of a dealer, and for her efforts, she now faces charges of conspiracy to possess cocaine with intent to distribute, conspiracy to unlawfully use a communication facility and conspiracy to maintain a drug-involved premise. She's looking at up to 20 years in federal prison.
In Pensacola, Florida, a south Alabama police officer was arrested Monday after being caught in a sting in which he was attempting to purchase meth for resale. Lt. Isaac Lopez, 36, of the Flomaton Police Department, is now charged with drug trafficking and using a two-way communication device to facilitate a felony. He was still sitting in the Escambia County Jail in Florida at last report.
In Greenbelt, Maryland, a former state prison guard was sentenced last Tuesday to 27 months in federal prison for smuggling drugs and other contraband into the Maryland Correctional Institute at Jessup in exchange for cash payments. Janel Martin had earlier pleaded guilty to federal racketeering charges. She is the third state prison guard to be convicted a broad anti-smuggling case that also saw nine other people charged.