Dear supporter: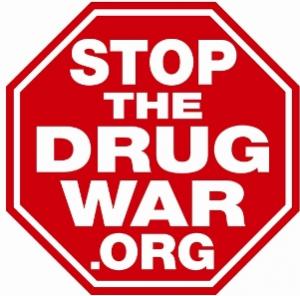 As 2020 comes to a close, the global fight against the war on drugs does not. Your support can make a monumental difference as we advocate to protect human rights and connect drug policy movement organizers from all over the world. Whether you're pushing for change in Latin or North America, in Middle Eastern or African nations, your support is urgently needed this
Giving Tuesday
. Contributions up to $10,000 will be matched - so double your impact and donate today!
Much of the world is moving toward compassionate drug policy this year as legalization and decriminalization campaigns find success, but human rights and democracy are still at risk. We need your support to fund our work on marijuana and other drug policy at the UN; our Stand with Human Rights and Democracy campaign in partnership with Filipino advocates responding to President Duterte's drug war killings and President Trump's support for Duterte; and to continue the Drug War Chronicle newsletter, a critical resource for all drug policy reform issues in the US and abroad.
After a week of eating and online shopping, Giving Tuesday kicks off December with a focus on helping others. Click here to make a tax-deductible donation to our educational activities, or click here to make a non-deductible contribution for our lobbying work.
In a year where help is critically needed, we hope you can give to our cause of fighting for an end to drug war injustice. Thank you!
Photo above: On October 27, 2020, we organized "Autocrat Fair," an event in Washington, DC launching the Stand for Human Rights and Democracy campaign. Autocrat Fair was co-organized with Movement for a Free Philippines, a group concerned with President Rodrigo Duterte's extrajudicial drug war killings. One of the signs highlighted the 30,000 drug war killings that human rights groups believe the government has perpetrated so far.
Linking Duterte's abuses to larger world problems, demonstrators held signs and wore masks representing ten autocratic world leaders, eight of them holding and pulling the strings of Trump marionettes. Autocrats represented in this photo, from left to right, include Victor Orban of Hungary, Vladimir Putin of Russia, Rodrigo Duterte of the Philippines, Jair Bolsonaro of Brazil, Kim Jong-un of North Korea, Mohammed bin Salman of Saudi Arabia, Recep Tayyip Erdoğan of Turkey, Donald Trump of the United States and Mohammed bin Zayed of Abu Dhabi.
Sincerely,
David Borden, Executive Director
StoptheDrugWar.org
P.O. Box 9853, Washington, DC 20016
https://stopthedrugwar.org